Make Sure Your Voice is Heard Clearly in the Classroom
After you put on your mask, put on your VoiceLift Pro Microphone
Learn more
SMP Series
Learn How UC San Diego Created a Self-Service Recording Studio
Watch our video to see how UCSD is using the SMP Series for online learning in their award winning Studio U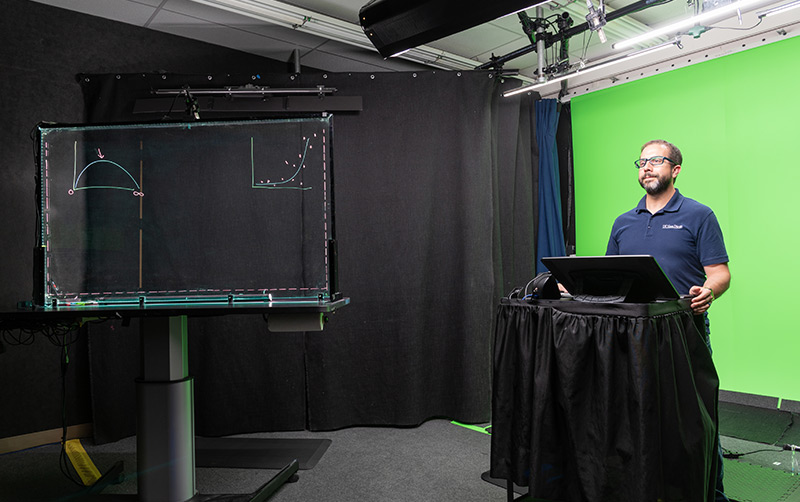 SMP Series
See Extron Classroom Streaming in Action
Watch our new videos to see how easy it is to use the Extron SMP for affordable, reliable recording and streaming to support online learning
SMP Streaming Media Processors
Special Pricing on SMP Series Based Systems for Online Learning
kaltura

panopto

opencast

youtube

facebook live

twitch

wowza
PoleVault and VoiceLift Pro – Made For Each Other
They share the same core components, making it easy to upgrade from one to the other
Learn more
ShareLink Pro 1000
Introducing Our Most Intelligent Wireless and Wired Collaboration Gateway Yet
Learn more
As the sun sets on analog display interfaces:
Upgrade Existing Analog PoleVault / WallVault Systems to Digital and Save
Learn more
Previous
Next
AV System Designs for Education
Access Specialized Resources for Primary Schools, Colleges & Universities
Extron is Committed to Education. Every day, primary schools, colleges, and universities around the world use Extron audio and video products to harness the power of multimedia to enrich educational experiences. Extron's AV systems for education provide sharp images, clear sound, simple control, and solid reliability. We constantly seek feedback from educators in order to engineer AV tools that help instructors present more engaging lessons, help students absorb and retain what they learn, and allow administrators to run institutions more efficiently at lower cost.
Explore how Extron, with its unrivaled range of products tailored to meet the unique needs of educators, can be your valued partner in creating great academic achievement outcomes.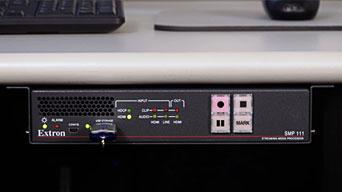 Remote Learning Upgrade for PoleVault Systems
AV Solutions for Education