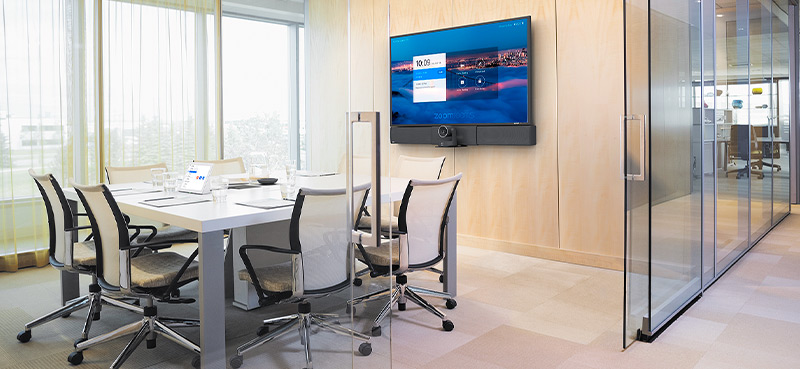 Extron Delivers an Enhanced Room Experience for Zoom Rooms
Extron Delivers an Enhanced Room Experience for Zoom Rooms
Extron and Zoom have come together to provide powerful Zoom Rooms solutions with our certified hardware. Now it's easier than ever to stay connected with the flexibility of real-time collaboration from anywhere. The products in our Zoom Rooms Certified Design Solutions have been designed and meticulously tested for best-in-class performance and ease of use.
On this page, you will find complete Certified designs, featured solutions, and detailed information on the specific products they include. These designs and solutions can be deployed in any size environment and in any application from enterprise to education to remote work.
Download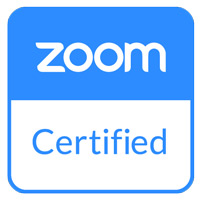 Extron and Zoom Rooms – Native Room Controls
To simplify and enhance deployment, Extron Control for Zoom Rooms – Native Room Controls provides an Extron Global Configurator Professional Ethernet driver and a Zoom Rooms JSON - JavaScript Object Notation template file. The native Zoom experience is now available for Pro Series control with all Zoom Rooms native controllers. Using a Pro Series control processor provides access to Extron's extensive driver library and additional control options such as bi-directional RS-232, advanced Ethernet, and more.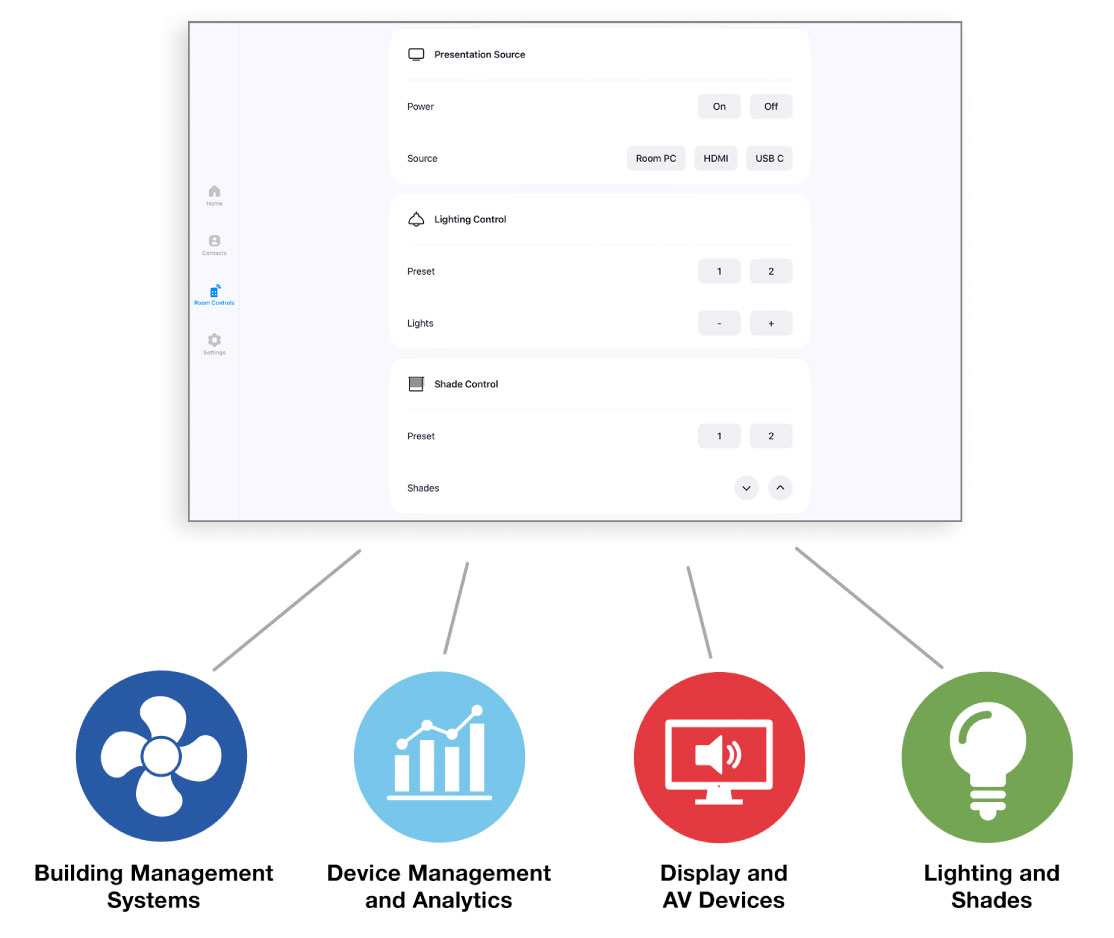 Key Features
Zoom Rooms control interface customized by a JSON file
Add one-way room control buttons to Zoom Rooms native interface
Works with any Zoom Rooms supported controller
GC Plus Templates and Release Notes
Drivers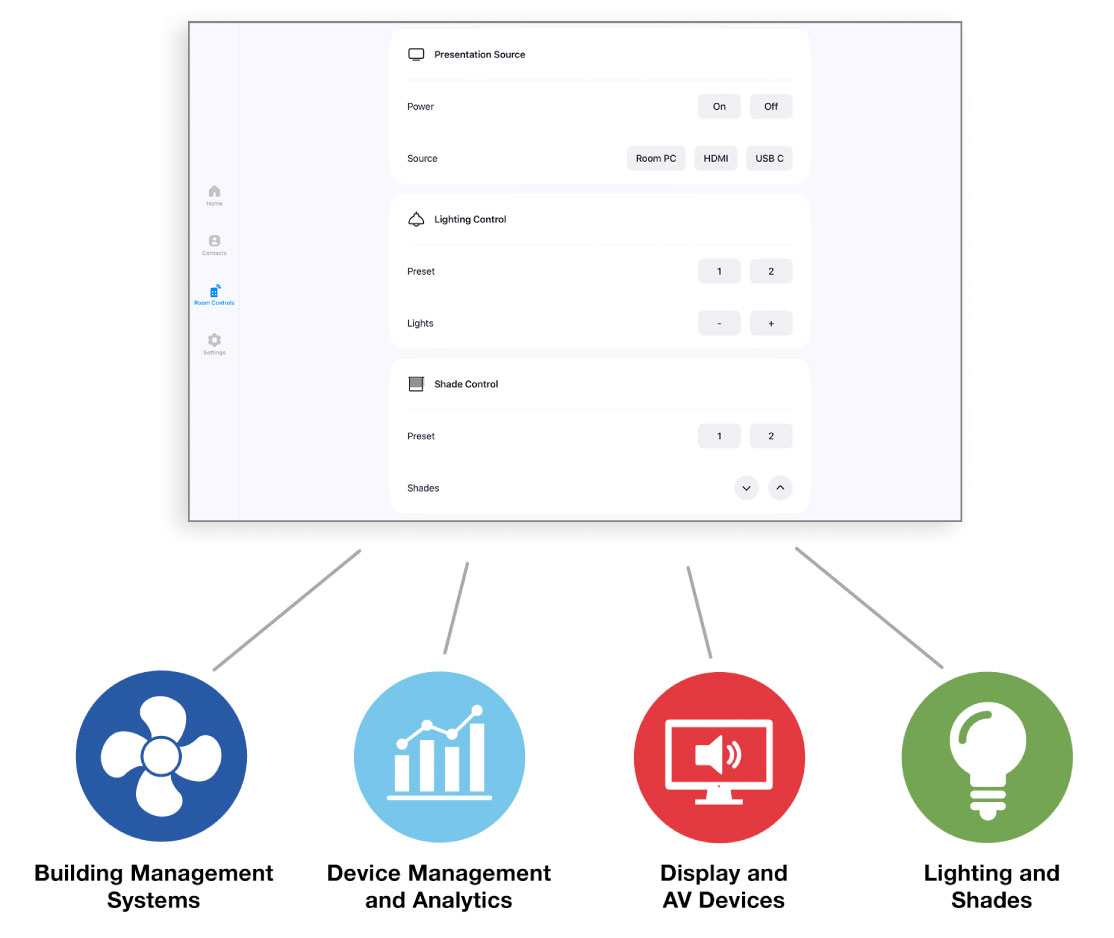 TouchLink Control for Zoom Rooms
With Extron TouchLink Control for Zoom Rooms, there's no more need to switch devices. A single user interface on your Extron Pro Series touchpanel is all you need to control every conferencing and audiovisual function in your room. Extron and Zoom have simplified the conferencing experience and provide a new level of convenience with turn-key, centralized control of AV devices, shades, lighting, audio, and much more – all from the familiar Zoom Rooms interface.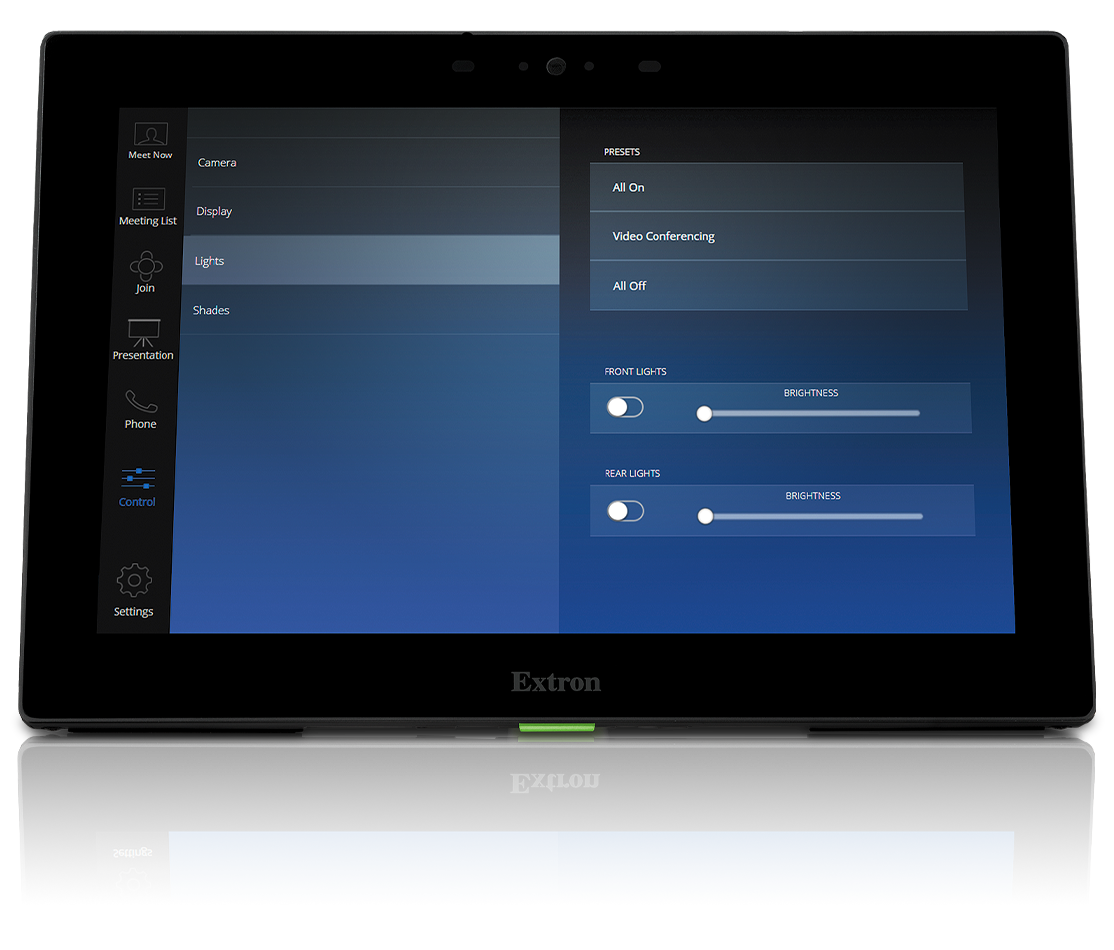 Key Features
GC Plus and Global Scripter files and updated driver and modules are now available for download
Improved GUI elements, Contact Presence information, Contact Sharing controls, PTZ camera controls, and participant management
Supports Room PCs running Microsoft Windows or Mac OSX
Designed to communicate with the latest Zoom Rooms for Control Systems API (ZR-CSAPI v1.1)
H.323/SIP Room Connector and PBX Support – Dial-out and add participants to discussions
Extend the capabilities of Zoom Rooms systems to include AV system control
Provides analytics and management using GlobalViewer Enterprise
Effortlessly combine Zoom Rooms with our powerful AV device control options for a unified AV experience
Integrate room occupancy sensors to trigger lighting, shade control, and other devices for no-touch meeting startup and energy savings
Easily integrates with other Extron architectural, signal distribution, and collaboration products
GC Plus Templates and Release Notes
Drivers
Resource Kit