Reinventing Touchpanel Performance and Design
Reinventing Touchpanel Performance and Design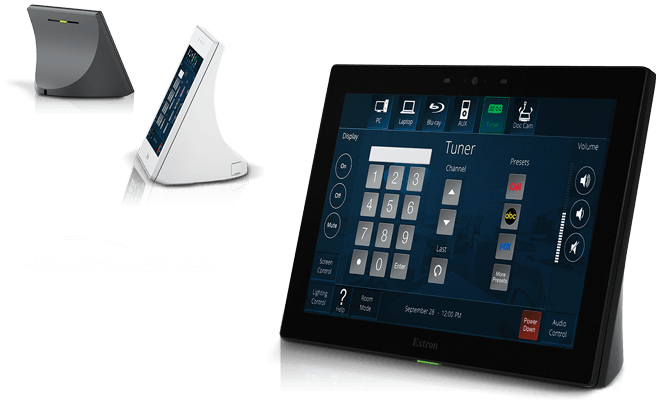 The Ultimate Balance of Performance and Style
Redesigned inside and out with many enhanced features

New touchscreen built with scratch and smudge-resistant Corning® Gorilla Glass®

Stylish new ergonomic enclosure with gracefully sweeping back

Groundbreaking Performance and Captivating Graphics
Powerful touchpanel has a quad-core processor and eight times more memory

All new capacitive display is our most vibrant ten-inch touchscreen to date

Faster page loads, crisper graphics, and deeper color saturation bring your interface to life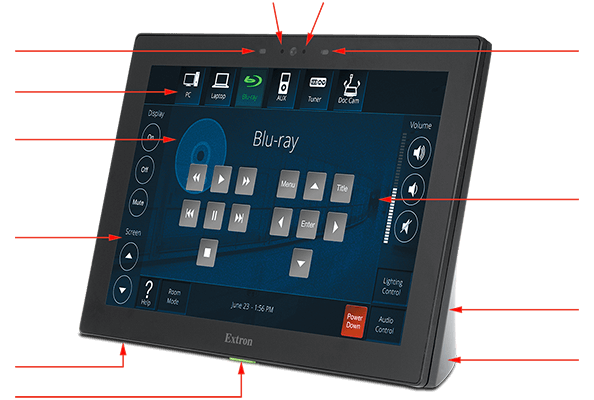 Previous
Next
TLP Pro 1025T
10" TouchLink Pro Touchpanel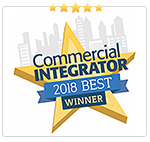 The Extron TLP Pro 1025T is a 10" Tabletop TouchLink® Pro Touchpanel with many enhanced features. Extron redesigned this latest TouchLink Pro Touchpanel inside and out with a new, high-performance quad-core processor, eight times more memory, a higher resolution, 1280x800 capacitive touchscreen built with scratch and smudge-resistant Corning® Gorilla Glass®, and a distinctive enclosure with a sleek, gracefully-sweeping back. The TLP Pro 1025T also features the convenience of PoE - Power over Ethernet, which allows it to receive power and communication over a single Ethernet cable. It is ideal in any environment requiring a stylish, tabletop touchpanel with a fully-customizable interface.
Groundbreaking Performance
We designed the TLP Pro 1025T for today, but with an eye on the future. With its improved graphics engine, quad-core processor, and increased RAM, you'll see faster background graphic loads and crisper page flips. These performance enhancements offer an enhanced user experience now, while providing ample memory and processing power to support exciting new features and capabilities in the future via firmware upgrades.
Captivating Graphics
The all new capacitive display is our most vibrant ten-inch touchscreen to date. The higher resolution combined with deeper color depth and increased pixel density deliver crisp, bright graphics for a satisfying user experience.
10" capacitive touchscreen with 1280x800 resolution and 24-bit color depth
Newly designed inside and out for the ultimate balance of performance and style
Gorilla Glass® screen is tough, scratch, and smudge-resistant
Faster, quad-core processor
Eight times more memory
Compatible with all IP Link Pro control processors
Power over Ethernet provides power and communication over a single Ethernet cable