TLC Pro 526M, TLC Pro 726M, TLC Pro 1026M
Stylish TouchLink Pro Touchpanels with Built-in IP Link Pro Control Processors
TLC Pro Control Systems
TLC Pro Control Systems are complete solutions that combine a TouchLink Pro touchpanel with a built-in IP Link Pro control processor. This all-in-one approach streamlines system designs by consolidating essential control system components, freeing up space, and easing integration. The included port expansion adapter makes it easy to add traditional control ports when needed, directly at the touchpanel. All TLC Pro control systems maintain the same stylish appearance and high performance of our TouchLink Pro touchpanels and are ideal for any environment requiring a customizable, all-in-one touchpanel control system.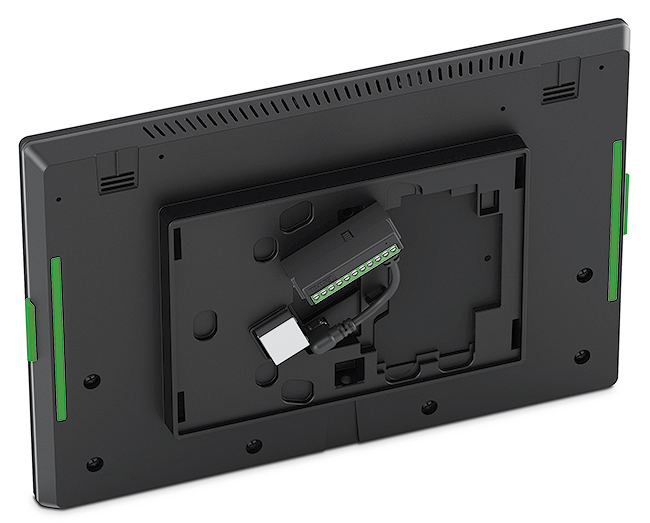 All-in-one design
TouchLink Pro touchpanel with built-in control processor saves space in equipment racks and simplifies system designs.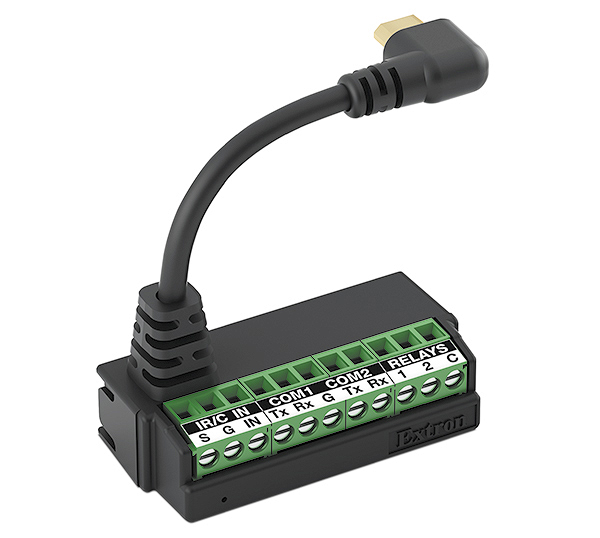 Convenient Control
Controls multiple devices directly from the Ethernet port. Port expansion adapter can be used for applications that require traditional control ports.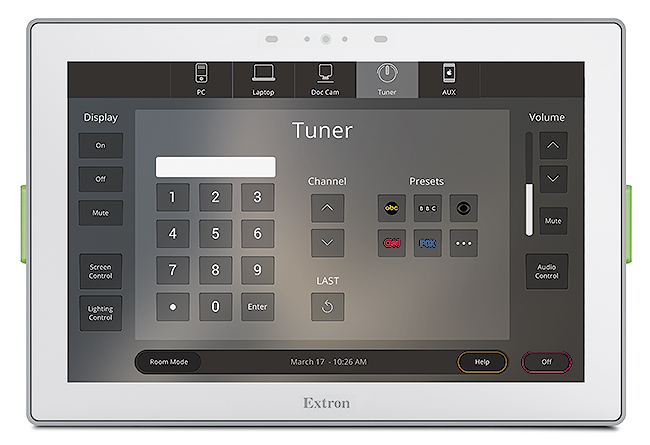 High-res, Gorilla Glass® Screen
Corning Gorilla Glass is stronger and more scratch‑resistant than standard glass, while maintaining touch sensitivity, color saturation, and brightness.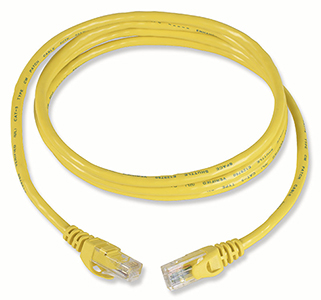 PoE compatible
Product is powered directly by a PoE switch or injector, eliminating the need for bulky local power supplies.
Enhanced Touchscreen Responsiveness for an Improved User Experience
Quad-core processor and ample memory provides a highly responsive control interface for a superb user experience.

Motion sensor wakes the touchpanel when approached

Control system status LED indicates if a project is loaded or not

Light sensor automatically adjusts LCD backlighting

Tough Gorilla Glass screen is scratch and smudge-resistant

Configurable red and green status lights indicate a room's availability or call status

Fully customizable touchpanel user interface

Available in black, white and (NC) No Camera models

On-screen menus simplify touchpanel set-up

Capacitive, edge-to-edge glass LCD display with high resolution and 24-bit color depth

Built-in speakers provides audible feedback from button presses

Rear configurable red and green status lights indicate a room's availability or call status by providing a glow on the wall

Reset Button - Allows firmware to be reset to original factory settings

Menu button provides shortcuts to system options for quick touchpanel setup

Digital input allows for a connection with a variety of devices, such as sensors and switches

PoE Compatible

Mount in standard 1-gang or 2-gang junction boxes

Connects to the rear high speed USB 2.0 port on the touchpanel

Compact design saves space and eliminates the need for a separate control processor

Two relays for controlling room functions such as lighting, screen settings, and other device functions

Two bidirectional RS-232 serial ports with software handshaking

Contact closure allows for a connection with a variety of devices, such as sensors and switches

IR port for one-way control of external devices