LinkLicense for TouchLink Control and the TLCA 1
Transform your TouchLink Pro Touchpanel into a Powerful All‑in‑One Control System
We are pleased to introduce Extron LinkLicense for TouchLink Control and the TLCA 1 TouchLink Control Adapter. These powerful Pro Series control options will transform your wall mount, tabletop, and Cable Cubby TouchLink Pro touchpanels into powerful, all-in-one control systems. They will add flexibility and power to our latest TouchLink Pro touchpanels, including the TLP Pro 525 Series, TLP Pro 725 Series, TLP Pro 1025 Series and TLP Pro 300M.
Powerful Control Directly from Your Touchpanel
Extron LinkLicense for TouchLink Control is a powerful, easy way to turn your TouchLink Pro touchpanel into a full-featured, standalone control system. With this LinkLicense, you can control your AV devices via Ethernet directly from the Ethernet port on the touchpanel. And, by adding the optional TLCA 1 TouchLink Control Adapter, you can control a broad range of system devices directly from the touchpanel using the variety of ports on the control adapter.

Easily Add Traditional Control Ports
The Extron TLCA 1 is a TouchLink Control Adapter designed to add traditional control ports to your touchpanel installed with a LinkLicense for TouchLink Control. It features two bidirectional serial ports, one digital input, one IR port, and two relays for control of sources, directly at the touchpanel.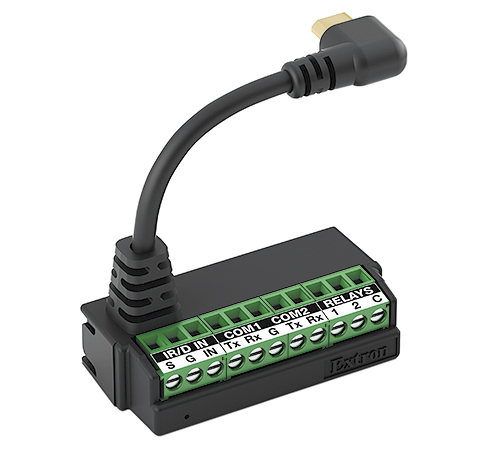 Compatible with a Variety of Touchpanel Form Factors
To ensure the broadest compatibility across the series' range, the TLCA 1 can be used with all TLP Pro 525, TLP Pro 725, and TLP Pro 1025 models, including wall mount, tabletop, and Cable Cubby form factors. This adapter also works with the portrait mounted TLP Pro 300M wall mount touchpanel.

Save Space, Streamline Deployment
LinkLicense for TouchLink Control and the TLCA 1 can simplify system designs by eliminating the need for a dedicated control processor. They also streamline system deployment by removing the installation and mounting considerations of a separate control processor. Finally, if you introduce a touchpanel control system into a room where an Extron touchpanel and a control processor already exists, you will be able remove the control processor from the system and use it elsewhere.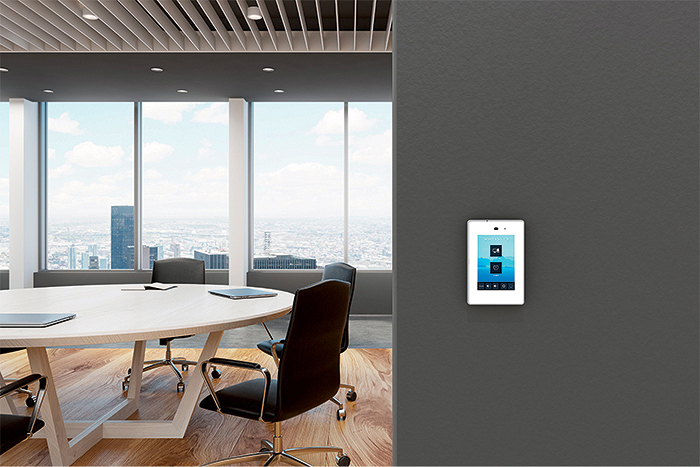 Features of TLCA 1
Micro-B connector is used for wall mount touchpanels

USB-A connector is used for tabletop and Cable Cubby touchpanels

Compact form factor allows adapter to easily be concealed

Provides a variety of ports including two bidirectional RS-232 ports, one IR, one digital input and two relays