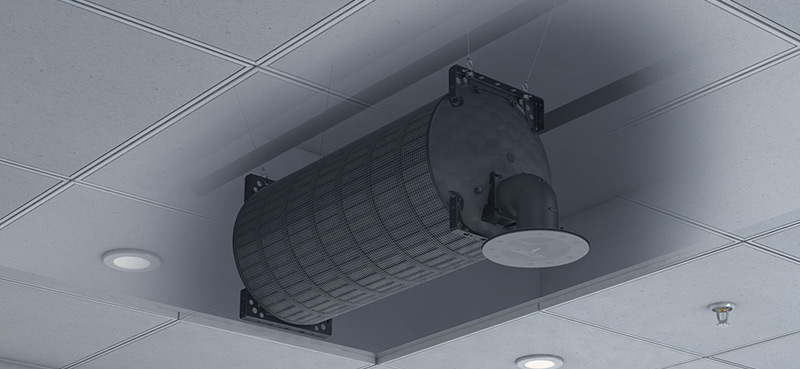 Subwoofer & Amplifier Packages
SF 10C SUB
Subwoofer & Amplifier Packages
We have made a range of subwoofer/amplifier packages available to simplify the selection of a companion amplifier to go with the SF 10C SUB. The packages shown below make it easy to order the SF 10C SUB with the amplifier that matches your power requirements.
The Extron SF 10C SUB is an in-ceiling subwoofer that complements the Extron range of ceiling and pendant speakers by extending the low frequency response in music and high performance audio applications. Designed to be suspended above the ceiling structure, the unique design of the plenum rated SF 10C SUB allows it to be hidden from view and decoupled from the ceiling grid to greatly reduce rattling.
The NetPA U 8001 SUB and NetPA U 2002 SB half rack amplifiers can be installed right on the back of the SF 10C SUB as shown at right.