Steve James Promoted to Vice President of Engineering at Extron
Public relations contact:
Joe da Silva, Vice President of Marketing
Extron
E-mail: pr@extron.com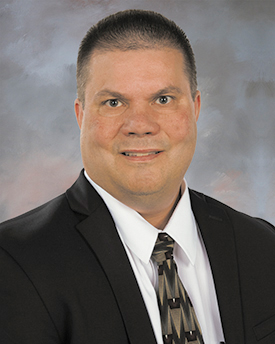 Anaheim, California (August 19, 2019) - Extron has announced the promotion of Steve James to Vice President of Engineering. James has a long track record of design innovation with more than 25 years of experience at Extron.
"Steve has proven his ability to lead and manage a large part of Extron's Engineering Department," says Andrew Edwards, President of Extron. "With his experience in designing advanced AV technologies, I am confident he will be even more successful in positioning us for long-term success."
James is a graduate of Purdue University where, in addition to earning his BSEE degree, he worked in the Office of Integrated Technologies. He designed Extron's MediaLink and PoleVault Systems and led the development of the Extron Pro Control Systems platform. He has held the position of Sr. Director of Engineering at Extron since March.
For more information on Extron's engineering leadership, click here.