Extron Announces Promotion of Steve James to Sr. Director of Engineering
Public relations contact:
Joe da Silva, Vice President of Marketing
Extron
E-mail: pr@extron.com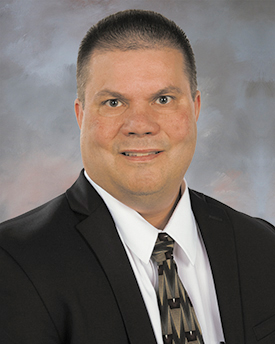 Anaheim, California (March 25, 2019) - Extron has announced the promotion of Steve James to Sr. Director of Engineering. Steve has a long track record of design innovation with 25 years of experience at Extron. He designed the company's MediaLink and PoleVault Systems and has had a lead role in the development of the Extron Pro Control Systems platform. In his new role, Steve will helm Extron's world-class engineering team, directing the development of innovative solutions across all AV technologies.
"Steve is a proven and passionate leader who exemplifies industry thought leadership," says Andrew Edwards, President of Extron. "With his experience in designing advanced AV technologies, we will be able to continue the rapid pace of innovation our engineering team has established, while also scaling to a new level and positioning us for long-term success."
"Steve's expertise in industry technology and in-depth working knowledge of Extron engineering efforts world-wide make him the right candidate to lead the department," says Steve Somers, Vice President of Engineering for Extron. "His proven track record and tenure provide an exceptional level of confidence that he'll be successful in his new role."
Steve is a graduate of Purdue University where, in addition to earning his BSEE degree, he worked in the Office of Integrated Technologies. He was responsible for developing a campus wide video origination, distribution, and data network. James designed and maintained satellite downlink facilities, a video production and distribution headend, and the infrastructure that was used for remote classroom feeds, as well as remote education, at the university.
For more information on Extron's engineering leadership, click here.