SF 3C LP & SF 3CT LP SoundField XD Speakers
The Ceiling Speaker Reimagined
SoundField XD ceiling speakers represent a new paradigm in speaker technology for pro AV applications. With innovative materials, modular construction, and unique features, these speakers provide significant savings and superior performance. We designed the SoundField XD ceiling speakers from the ground up.
---

---
The Extron SF 3C LP and the SF 3CT LP area 3" full range ceiling speakers, featuring a 4" deep low profile composite back can for plenum rated ceiling environments. They are ideal for installations with tight space issues above the ceiling caused by HVAC, plumbing, conduit, etc.

Plenum Rated Composite Enclosure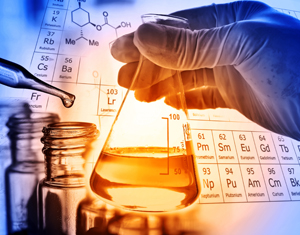 The ideal speaker enclosure needs to be constructed in such a way as to avoid internal standing waves and resonances in the enclosure itself. It should also be lightweight and fire tested for use in plenum air-handling spaces. We were able to achieve all of these requirements by injection molding the enclosure with a fire resistant composite material. The result is a rigid, acoustically damped, lightweight plenum rated enclosure that is UL 2043 listed.
Supports Division of Labor and Single Trade
Shipped as a complete speaker assembly, SF 3C LP & SF 3CT LP ceiling speakers are ideal for both single-trade and division of labor installations. The complete speaker can be installed as a self-contained unit by a single contractor. For larger projects with multiple trades, the speaker baffle and back can are separable, allowing the rough-in contractor to install and fully terminate the back can. Once the job site is clean and secure, an AV integrator can then easily install the speaker baffle and grille.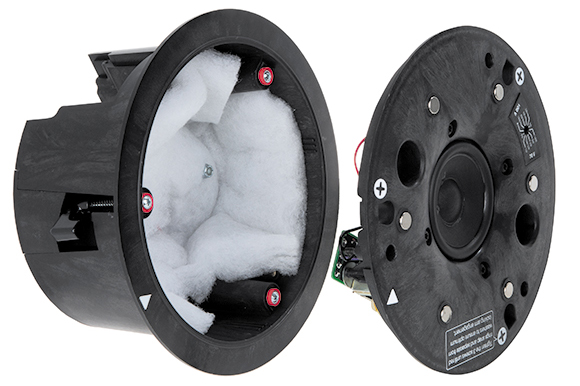 Magnetically Attached Modern Looking Grille
SF 3C LP & SF 3CT LP SoundField XD speakers feature a finely perforated round metal grille with a thin-edged rounded bezel for a refined appearance on the ceiling. The grille securely attaches magnetically to the baffle and quickly snaps into place. An optional square grille is available with the same finely perforated metal and thin-edged rounded bezel. This gives the owner, architect, or interior designer an additional choice for matching the décor. The grille assemblies are white and can be painted to match the architectural elements of the environment.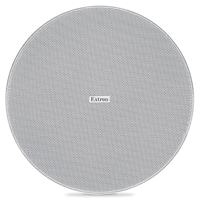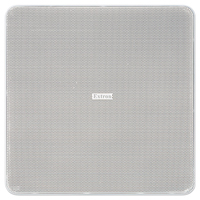 Cable/Conduit Access Plate
The cable/conduit access plate is used to bring speaker cable into the enclosure, whether free-pulled or through flex conduit. The cable/conduit access plate has two punch-outs for ½" conduit, flex or screw clamp fittings. Two punch-outs allow easy daisy chaining from speaker to speaker. The cable/conduit access plate can be oriented for side mount or for top mount. The side mount orientation allows cable/flex/conduit to enter into the side of the enclosure, without increasing the overall 4" depth of the speaker. The top mount orientation allows for blind-mounting into drywall ceilings, keeping all cable/flex/conduit connections on the top.
Top mount orientation
Side mount orientation
Opti-Torque Indicator Ring
SF 3C LP & SF 3CT LP SoundField XD speakers feature exclusive Opti-Torque™ indicator rings that provide a visual indication when the locking arm screws have been sufficiently tightened, preventing damage to the speaker caused by overtightening. As the installation technician tightens the locking arms, the red Opti-Torque™ indicator ring will audibly snap when the proper torque has been applied. The red ring drops down onto the screw-driver shaft, signaling to the technician that the proper force has been applied.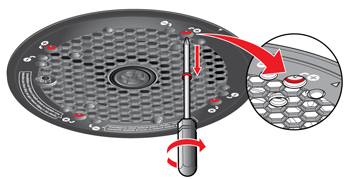 Modular V-Rails and Foldable C‑Rings
To facilitate installation in a T‑bar ceiling, newly redesigned modular V-rails and foldable C‑rings are included with SF 3C LP & SF 3CT LP SoundField XD ceiling speakers. The V‑rails have been designed as a two-part assembly that can be snapped together in the field. The foldable C‑rings have been designed to make them easier to maneuver into place, even in blind-mount drywall applications. The installer snakes the C-ring up through the speaker cut-out, unfolds it, and positions it as needed. The result is a continuous metal support around the entire cut-out, resulting in a more secure attachment to the ceiling.


Reduced Shipping Weight and Storage Space
These innovations allow the packaging for each pair of SoundField XD speakers to be up to 40% smaller by volume than that of similar competitor products. Up to 65% more speakers can fit on a standard pallet, which reduces shipping and storage costs, especially in a bonded warehouse. Each package includes two speakers, two speaker grilles, two sets of modular V‑rails and two foldable C‑rings.
SoundField XD speaker packaging also weighs up to 20% less than similar competitor products. This results in a significant reduction in dimensional shipping weight of up to 40% for both domestic and international shipping. Less weight means lower shipping costs.