Wide Coverage Two-Way Ceiling Speakers Designed for Vocal Clarity
Frequency range: 50 Hz to 20 kHz and 107° conical coverage

Thin-edged bezel provides a refined appearance

Magnetically attached speaker grille and spring-loaded locking arms for ease of installation
SF 26X
Two-Way SoundField Open Back 8 Ohm Ceiling Speakers
The Extron SoundField® SF 26X is a two-way ceiling speaker featuring an open back and coaxial dual driver design for use in non-plenum airspace environments. The driver complement includes a 6.5" (165 mm) woofer coupled to a 3/4" (19 mm) ferrofluid-cooled dome tweeter. The SF 26X provides a frequency range of 50 Hz to 20 kHz for accurate voice and detailed music reproduction. This speaker offers a nominal impedance of 8 ohms, and is engineered with a wide, uniform 107° conical coverage and uncolored off-axis response. The SF 26X features a thin-edged bezel for a refined appearance on the ceiling, and a magnetically attached grille.
Music reproduction is enhanced with the exceptional low-frequency response of the polypropylene woofer, which is specifically designed for infinite baffle environments, and extends the frequency range down to 50 Hz. The dome tweeter provides wide mid and high frequency dispersion for optimal area coverage.
This SoundField Series speaker is ideally suited for overhead distributed audio applications for music and voice in classrooms, conference rooms, and boardrooms.
The SF 26X is designed for 8 ohm direct connection to power amplifiers, and provides a simple means to wire speakers in parallel for 4 ohm amplifier operation. It features a power rating of 25 watts continuous pink noise and 50 watts continuous program capacity.
The SF 26X features a thin-edged bezel for a refined appearance. The grille attaches magnetically to the baffle and quickly snaps into place. The white grille and bezel can be painted to match the architectural elements of the environment. If installing the SF 26X into a ceiling tile, the optional Ceiling Mount Kit is recommended to prevent deforming or breaking the ceiling tile.
Features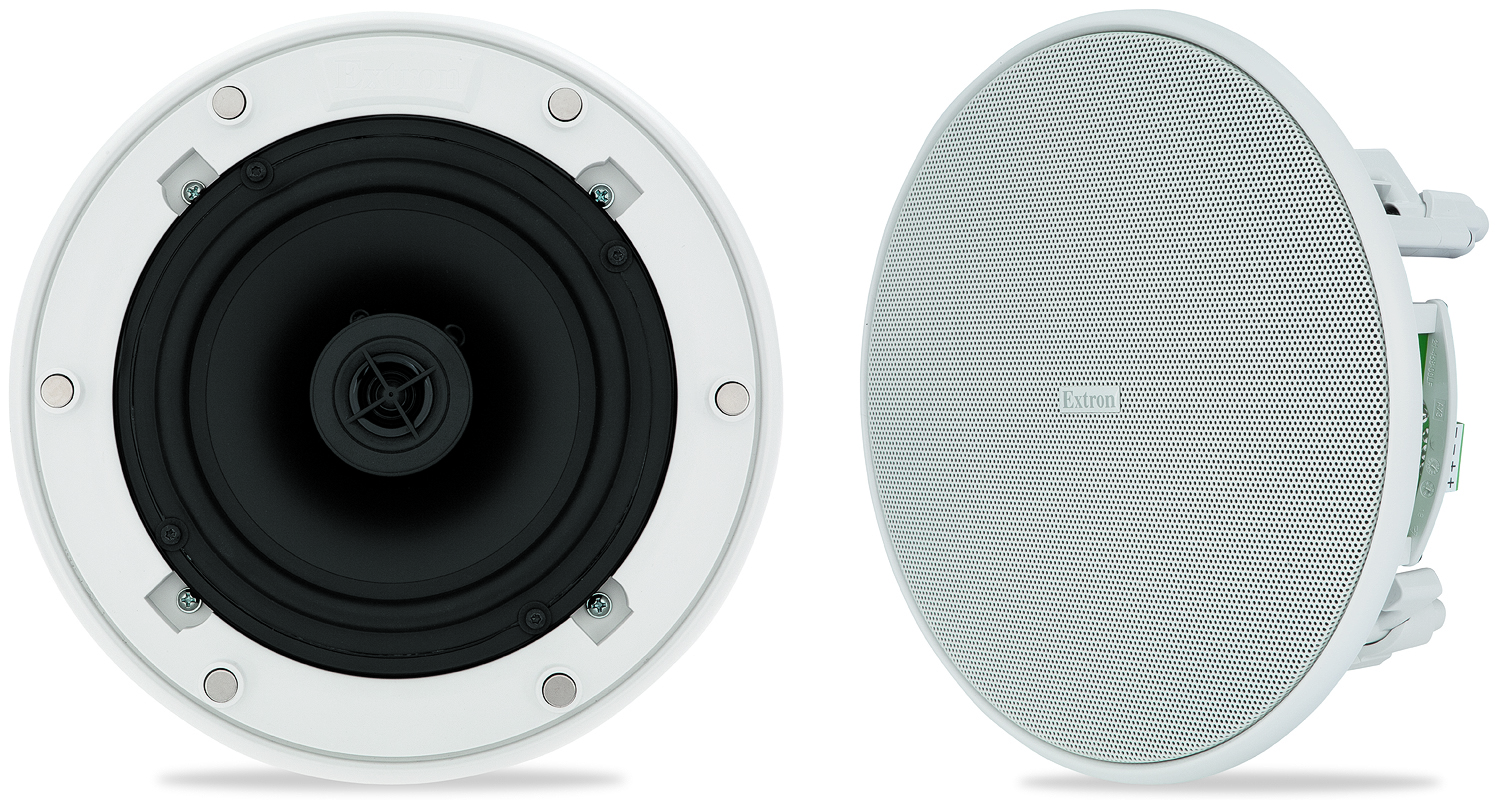 Coaxial Dual Driver Design

6.5" (165 mm) polypropylene woofer and 3/4" (19 mm) ferrofluid-cooled dome tweeter

8 Ohm Direct Operation

Provides a simple means to wire single speakers or in parallel for 4 ohm operation

Ideally Suited for Music and Voice

Frequency range of 50 Hz to 20 kHz with a wide, uniform 107° conical coverage

Quick and Easy Installation

Integrator friendly magnetically attached speaker grille and spring-loaded locking arms

Open Back, Infinite Baffle Design

Extends the frequency range down to 50 Hz in non-plenum environments

Refined Appearance

Thin edged bezel and paintable white grille match the architectural elements of any environment