Selecting the Right H.264 Solution
What is H.264?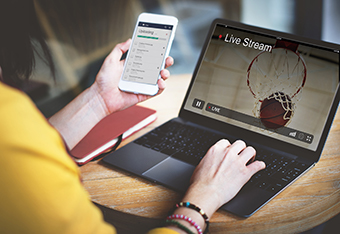 H.264 is a standard for video compression also known as MPEG-4 Part 10 or MPEG-4 AVC. It was developed by the ITU-T Video Coding Experts Group (VCEG) together with the ISO/IEC Moving Picture Experts Group (MPEG) and is the product of a partnership effort known as the Joint Video Team (JVT). H.264 was created to provide video quality suitable for high definition applications at bit rates lower than that utilized in MPEG-2, the compression standard used in DVD authoring, and delivers similar video quality with 30-50% lower bitrates.
For more information on the H.264 codec and compression see the video compression codecs whitepaper.
Where is H.264 Used?
One of the most commonly used video codecs for streaming and recording, H.264 is deployed in a variety of applications such as Blu-ray Discs, YouTube, DVB broadcast, cable television services, video conferencing, remote monitoring, and digital signage. H.264 compression makes it possible to view video from a popular service like YouTube on any computer, smart TV, or mobile device. It is used in many video conferencing solutions, allowing geographically dispersed people to connect and collaborate without the hassle and expense of travel. H.264 compression is also commonly used in digital signage applications, attracting and engaging customers in remote locations with the latest, dynamic content.
H.264 for Recording and Playback
The efficient compression used in H.264 significantly reduces storage requirements, making it possible to fit an hour of HD 1080p video on to a 2-4 GB USB drive. Being a widely deployed standard, playback is also well supported from the majority of video playback hardware or software solutions.
H.264 for Streaming
The highly efficient codec facilitates transmission of high definition video and audio in bitrates between 5000 and 1000 Kbps, making it possible to stream high quality video over lower bandwidth Internet connections. On private corporate networks, H.264 facilitates transmission for video conferencing and digital signage content at bit rates low enough to minimize any effect on network resources.
Product Categories
Extron offers a wide range of H.264 solutions for live streaming, recording, and playback. Some products support encoding of multiple streams simultaneously and can record and stream at the same time.
H.264 Streaming Media Processors and Encoders
Extron Streaming Media Processors capture and encode audio and video signals from HDMI and 3G-SDI sources. They support simultaneous recording and streaming with independent resolutions and bit rates over an IP network. Final recordings can be saved to an internal flash drive, external USB drive, or a network drive. Extron Streaming Media Encoders support DVI, RGB, component, or composite sources for transmission over an IP network.
View H.264 Streaming Media Encoders and Processors
H.264 Streaming Media Decoders and Players
Extron Streaming Media Decoders decode H.264 streams from a network into an HDMI audio and video signal. Some devices also support playback of content, and can play media files from internal memory, removable SD card, USB storage, or network shares. In combination with an Extron H.264 Streaming Media Processor, they provide a complete end-to-end AV streaming solution.
View H.264 Players and Streaming Media Decoders
Lecture Capture
Extron's StudioStation® is a quick, simple, and convenient solution for one-touch recording of high quality video and audio presentations.
View Lecture Capture Solutions
Applications
Live CDN streaming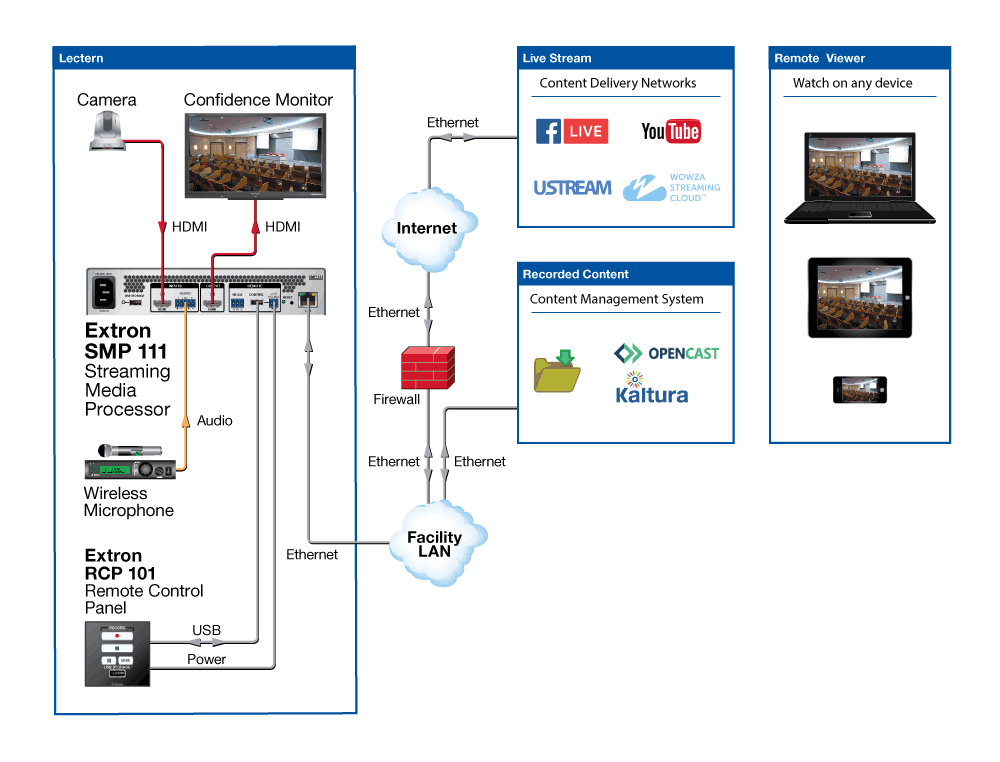 Remote viewing/observation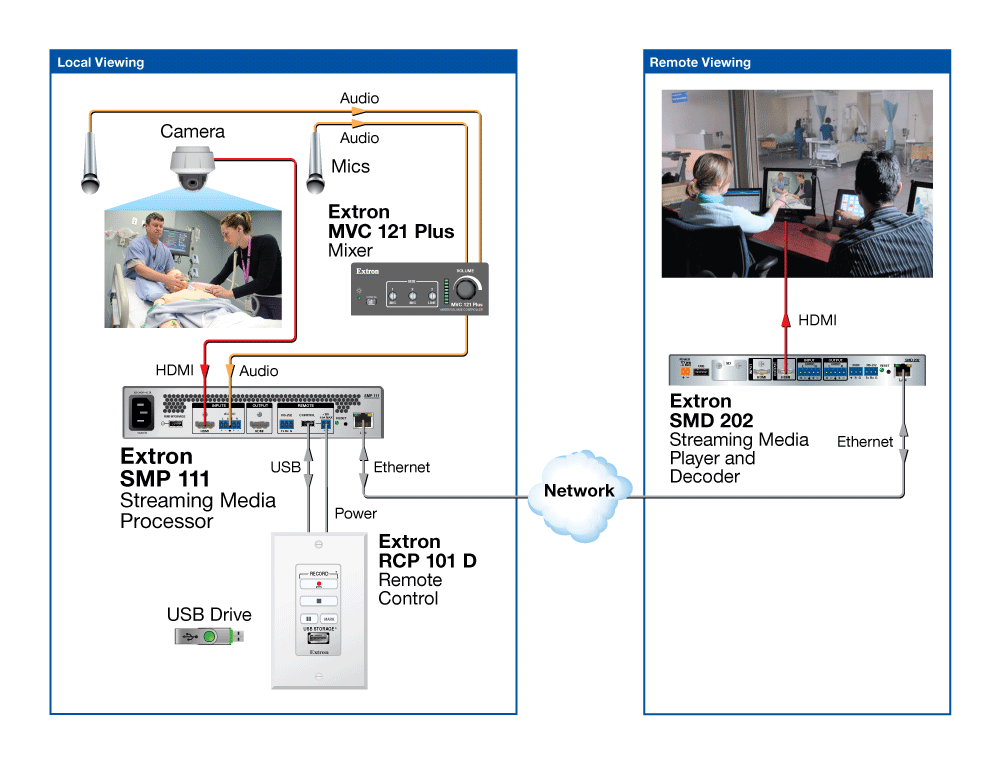 Digital Signage