How AV Automation Can Help
As you prepare your workspaces to, once again, accommodate employees, Extron has some ideas that will smooth the transition. Some of these involve new technologies; while many involve using built-in features on your existing Extron products. As you'll see below, AV automation is playing a big role in helping employees and employers feel safer.
Meeting Spaces
With more employees working from home, organizations have had to reassess their use of meeting spaces. Along with new protocols surrounding social distancing, employees will need to think creatively when it comes to how and where to hold their in-office meetings and their remote conference calls.
Even with potentially fewer scheduled meetings, conference rooms and huddle spaces will still need to be used for small groups and for remote collaboration. While entering and using these rooms, many employees will avoid frequently-touched surfaces, such as light switches, blind cords, and physical user interfaces, such as touchpanels and button panels.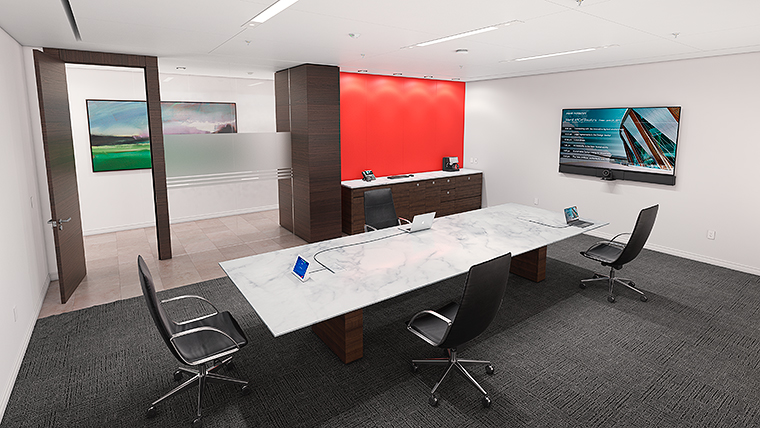 Wayfinding and Messaging
There are options you may use to inform people of room availability and other vital information as they return to work. Here are a few ways you can use Extron technology to help communicate these messages.
Finding Places to Meet
As meeting room occupancy numbers shrink, finding a suitable meeting space will be a challenge. The Extron TLSI 201 connects directly with our Room Scheduling panels and provides real-time meeting space availability, status, and location information using a centralized display. You can locate and book meeting spaces for the day or week on an interactive list or map with ease. No additional programming or external processors is required.
In-Room Messaging
With a few taps on the touchpanel, a participant can notify staff to request room cleaning at the end of a meeting.
Customize Screens
Many systems already include a touchpanel and these can be easily updated to provide instructions specific to COVID-19 procedures for using the workspace. Extron TouchLink Pro touchpanels are versatile options with a variety of mounting possibilities, so they can be placed in convenient, easily accessible locations as information displays or as interactive points of control.
For collaboration spaces with a ShareLink Pro 1000 or ShareLink Pro 500 system, the welcome screen of the ShareLink Pro can also be customized to display safety and health instructions. In these systems, the ability to wirelessly present content from personal devices and display procedural instructions enables users to remain productive while promoting a safer collaboration experience.
To learn more, watch this video.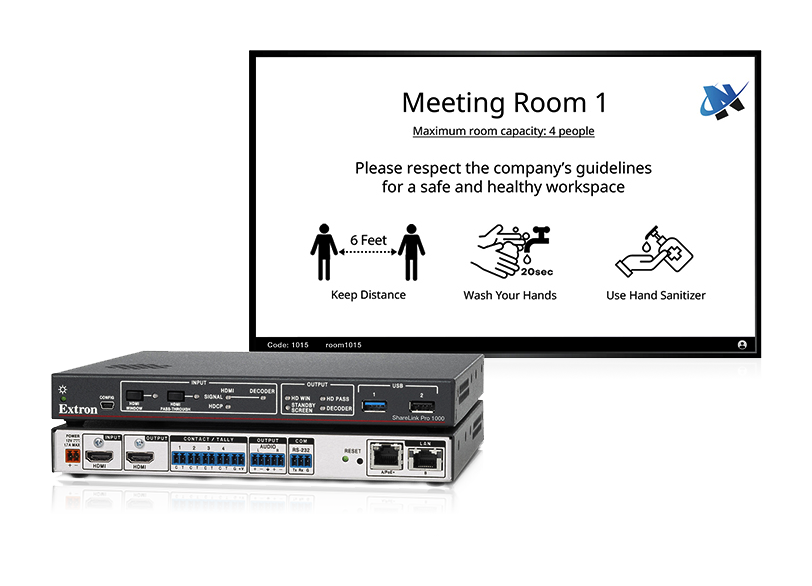 Touchless Control
To address concerns about direct user interaction with systems, Extron has many touchless control options available that permit the use of an App or a QR code to automate system functions from a mobile device. All our apps are free on Google Play or the App Store.
Control a Room with QR Codes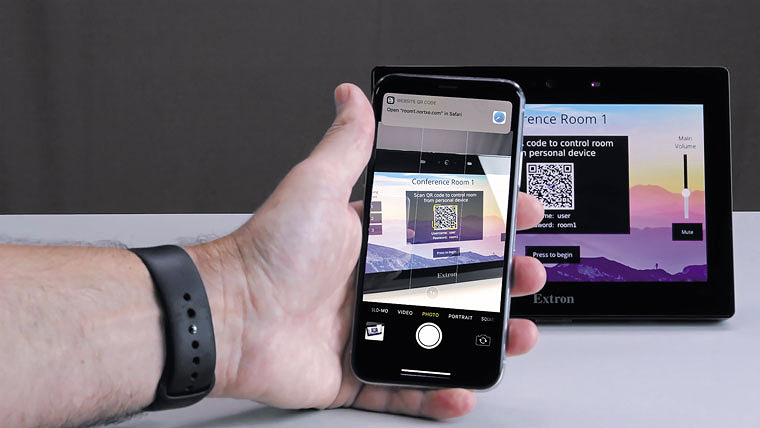 Room control can be accomplished using a personal device by scanning a QR code on the room's touchpanel so people can use their own devices and minimize touching shared surfaces.
Deploy Free Mobile Apps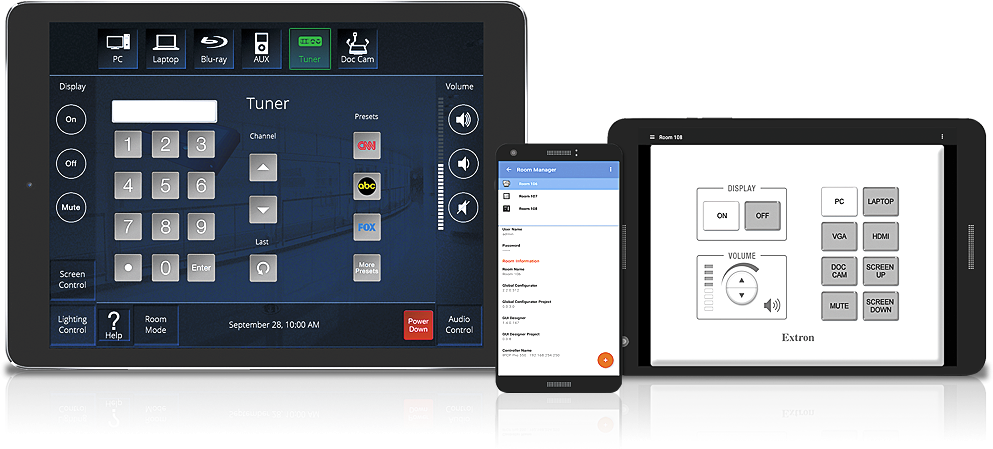 Extron offers free mobile apps to help automate AV system functions and enable users to interact with the system using their mobile devices.
Extron Control is an easy-to-use AV control system app that gives users complete access to Extron control systems directly from Apple iOS or Android devices.
Our ShareLink Pro app enables users to wirelessly share content from smartphones and tablets to a display in ShareLink Pro 500 or ShareLink Pro 1000 Wired and Wireless Presentation Systems.
With our EMS Express Mobile Software - Quantum Ultra app, organizations can use up to 10 devices to control videowalls that include a Quantum Ultra processor.
Easily Record Lessons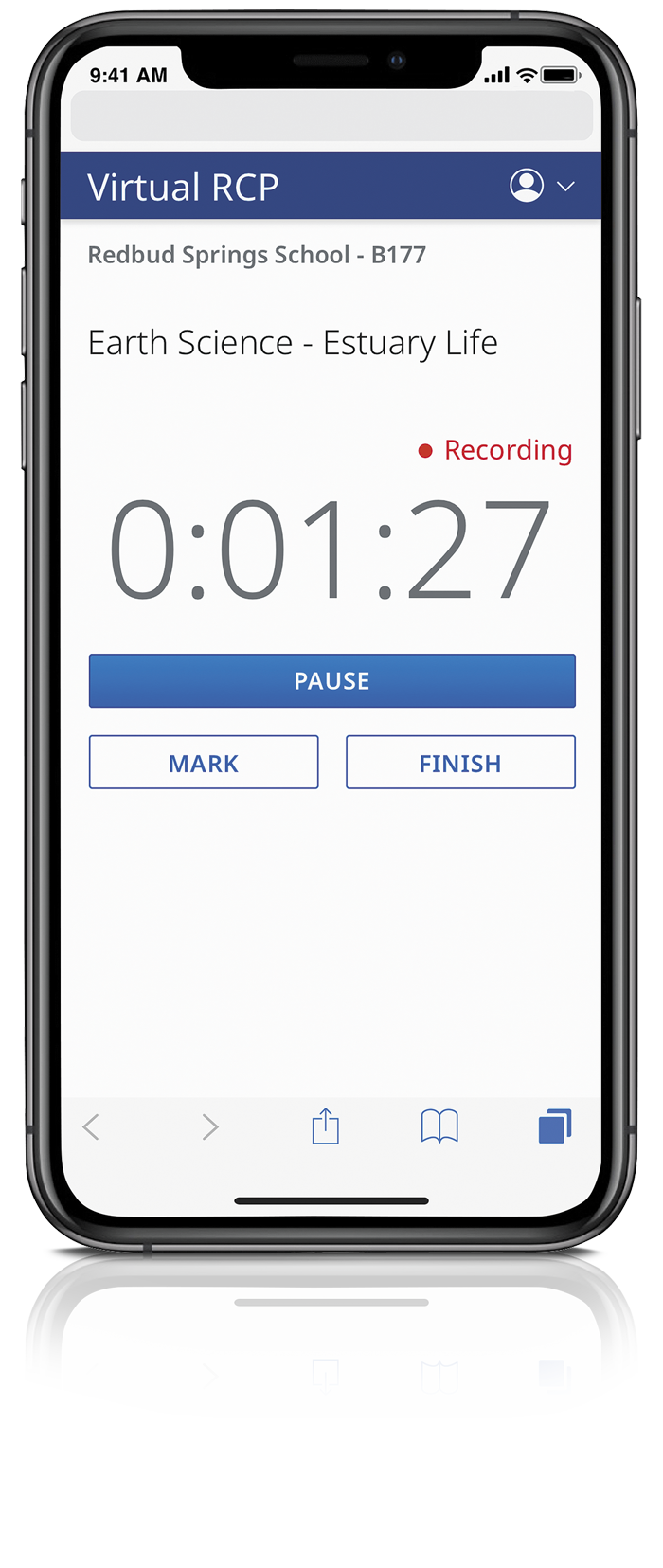 Lesson Recording from Your Mobile Device
Our vRCP Virtual Remote Control Panel for the SMP Series allows you to easily control lesson recording from your mobile device. vRCP is a FlexOS App that offers SMP customers a free option to remotely control SMP Series products on any device, using any browser, without needing to use a physical control interface. A simple and intuitive user interface provides customers an easy way to manage starting, stopping, pausing, and marking an SMP recording from anywhere in the room.
Learn More
Online Learning and Virtual Classrooms
As organizations look for the best way to enable remote communications, learning, and training, finding the right technology to record, stream, and publish content becomes increasingly important. Extron streaming solutions connect students and employees to live or on-demand content anytime, anywhere, on any device.
SMP Streaming Media Processors

Hands-Free Automation
Meeting spaces with video collaboration enable team members to meet regardless of their location. Occupancy sensors inside a room detect motion and automatically turn on devices so that the room is ready for you when you enter. In this room, an Extron HD CTL 100 Workspace Controller is used with the OCS 100C, enabling automated display control whenever the room is occupied. The system will automatically turn off after eight minutes of inactivity.
Cleaning Extron Products
Depending on the device, application, and location, there may be times when it becomes necessary to clean your Extron product. Frequently touched devices such as touchscreens and button panels require regular cleaning to ensure their surfaces remain sanitary. We have a web page and short video outlining product cleaning procedures for all Extron products, including touchpanels.
Learn More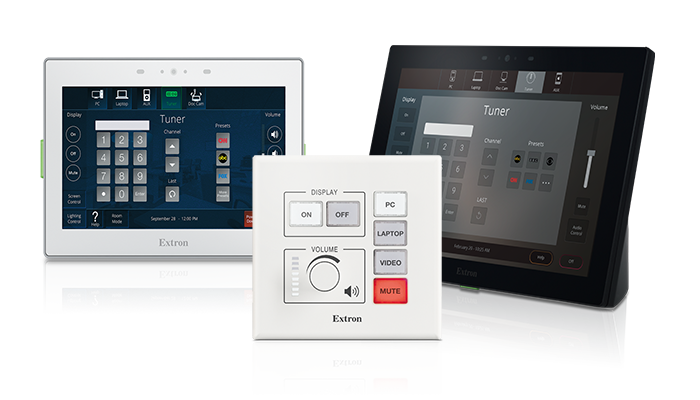 Featured Media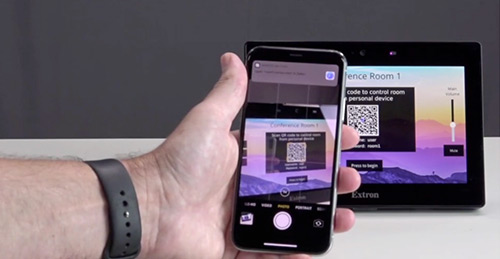 Using QR codes with Pro Series control systems.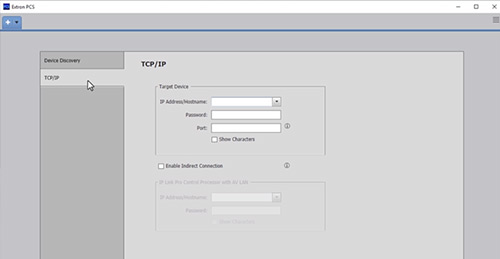 Demonstration of how to customize the ShareLink Pro 1000 and ShareLink Pro 500 Standby and Connected screen images.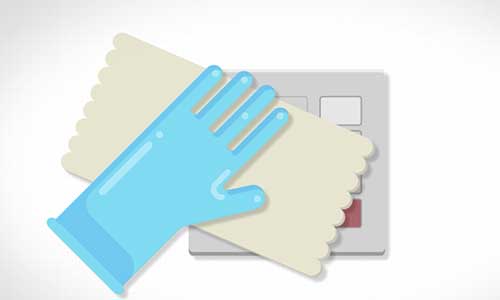 Cleaning procedures for all Extron products, including touchpanels.
---