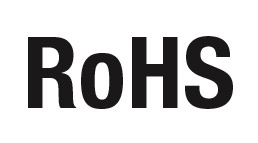 RoHS - Restriction of Hazardous Substances - is a set of European rules that regulate the use of six hazardous materials, most notably lead, in the manufacture of electrical and electronic equipment. The "RoHS 2 Directive," officially known as Directive 2011/65/EU, defines the banned compounds and their tolerable levels in products. The familiar "CE" mark on Extron products denotes conformity with applicable EU requirements, including RoHS 2. RoHS and the WEEE Directive, Directive 2002/96/EC, are related in that WEEE limits E-waste and its harmful compounds from entering landfills while RoHS limits those compounds at the point of manufacture. For more RoHS-related information, please see the Web site link provided below.
Extron has been RoHS compliant since July 2006. A declaration of conformity stating our RoHS compliance in addition to our other compliance requirements may be found on the web page under the downloads tab for each product we ship.
RoHS Directive (PDF) (890 KB)
Visit the EU RoHS Web site here
Extron Declarations of Conformity can be downloaded here.