PlenumVault Direct View System
The Perfect System for Your Classroom Flat Panel Display
PlenumVault Direct View Systems are complete classroom AV systems for flat panel displays. They deliver an excellent experience for students and instructors, providing enhanced audio and video quality for in-person, hybrid, and remote learning environments. Customers can add a choice of user interfaces, AV signal extension, speakers, mounting hardware, and cabling for a customized classroom AV solution. The system has advanced audio capabilities, including an integrated audio amplifier, audio input mixing, and line level outputs for remote learning or assistive listening. When coupled with a VoiceLift® Pro Microphone, the system lets students hear the instructor clearly throughout the room. Optional integration with Extron GlobalViewer Campus Communication Suite implements campus-wide bells, public address announcements, and intercom communications over the network.
Advanced Audio Capabilities and Integration with VoiceLift Pro Microphones
The PlenumVault Direct View System offers sophisticated audio capabilities, including a powerful amplifier that can drive up to four Extron speakers to fill the room with full, rich sound. The addition of a VoiceLift Pro microphone allows voices to be evenly distributed throughout the room, while our exclusive Flat Field® speakers deliver consistent sound levels across the listening area to each student.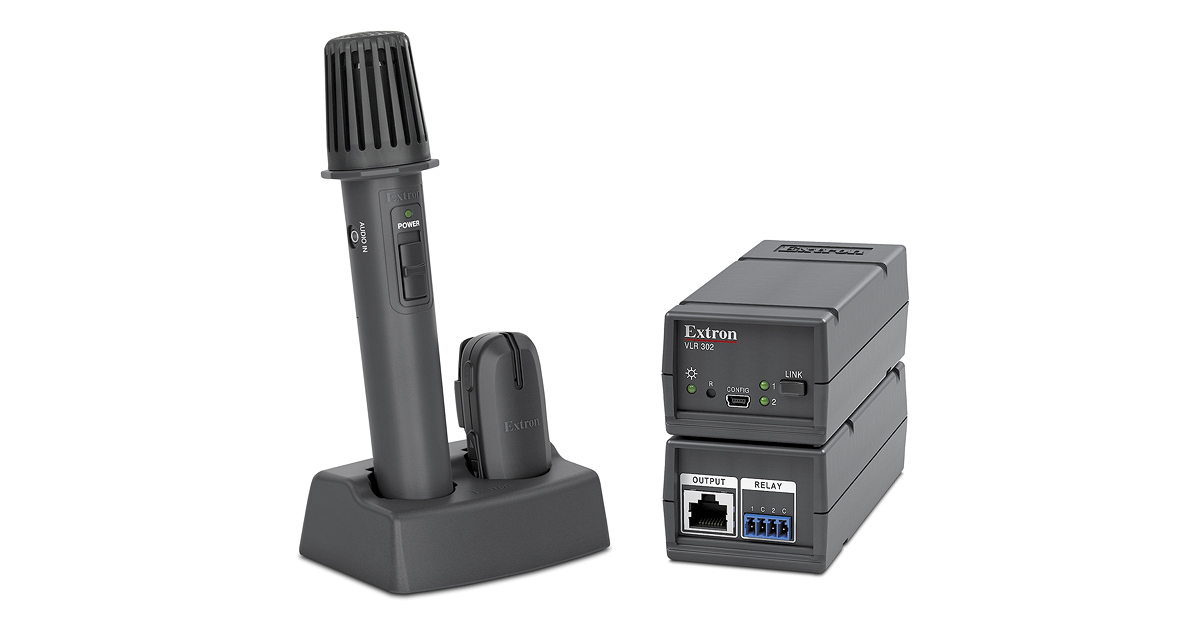 Intuitive AV Room Control
Built-in control capabilities simplify AV integration for learning spaces. You can easily control other equipment in the classroom via a range of control ports and interact with the system using an eBUS® button panel, TouchLink® Pro touchpanel, or Network Button Panel. With several user interface options available, you can accommodate a broad variety of system designs.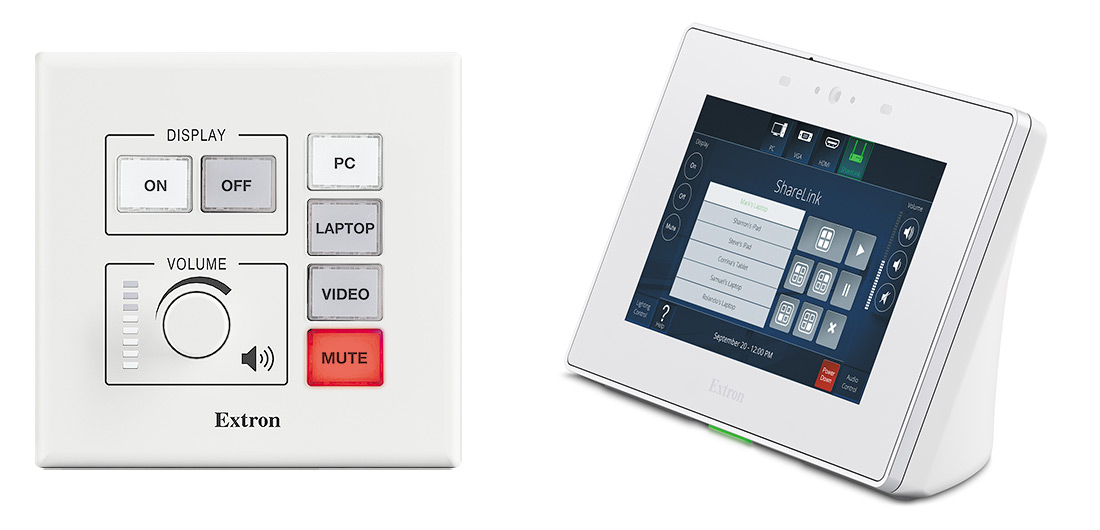 Seamless Integration with Extron GlobalViewer Campus Communication Suite
GlobalViewer Campus Communication Suite is the modern, simple way to implement bells, public address announcements, and intercom communications throughout campus over the network from an intuitive web browser interface.
Unlock Powerful New Features with LinkLicense
Extron LinkLicense® is a quick, cost-effective way for people to add even more powerful capabilities to Extron products. Each type of LinkLicense unlocks a unique set of features that add convenience and expand the functionality available in your system.
Enable the system to directly decode and play GlobalViewer Campus Communication Suite PA announcements and bell audio through classroom speakers
Use a mobile device or computer as the system's primary control interface