and
Accelerate HDBaseT Deployment and Guarantee Reliability
Certify XTP DTP 24 Cable Installations with MS-TestPro by MSolutions
Extron XTP DTP 24 Shielded Twisted Pair Cable is fully compatible with the award-winning MS‑TestPro HDBaseT tester by MSolutions. This handheld test device provides the data needed to verify signal integrity and stability of HDBaseT installations. Features include quick and efficient signal analysis, built‑in monitoring, logging and diagnostics capabilities, and comprehensive troubleshooting tools. By selecting the Extron cable profile, all parameters necessary to certify the link quality and status are compiled and summarized for immediate use. Users can generate an HDBaseT test report to certify link quality and status. This report can be saved as a PDF file and included with system commissioning documentation. The integration of the Extron XTP DTP 24 cable profile into the MS‑TestPro analyzer guarantees the highest performance and reliability within your DTP and XTP installations.
Partner Benefits
Extron XTP DTP 24 performance-optimized, twisted pair cable has been tested for full compatibility with MS‑TestPro by MSolutions:

Integrated XTP DTP 24 cable profile provides convenient selection
Enables complete testing and validation of Extron twisted pair cable infrastructure
Ensures optimum signal transmission and system

Comprehensive certification report supports system commissioning and fulfills documentation requirements
Key Features
Handheld HDBaseT signal tester with built-in HDMI pattern generator
Analyzes cable length, signal integrity, and overall system stability
Selectable profile for Extron XTP DTP 24 twisted pair cable
Ideal for DTP and XTP system commissioning and troubleshooting
Generates a downloadable PDF certification report for system documentation
WiFi connectivity enables browser-based operation on mobile devices
MS-TestPro Signal Analysis
The Certification Report displays a summary of signal parameters for quick and easy interpretation. It includes a detailed analysis of the entire link for transmitters and receivers. Users can select the Extron XTP DTP 24 Cable profile to run and save the report in a convenient PDF format.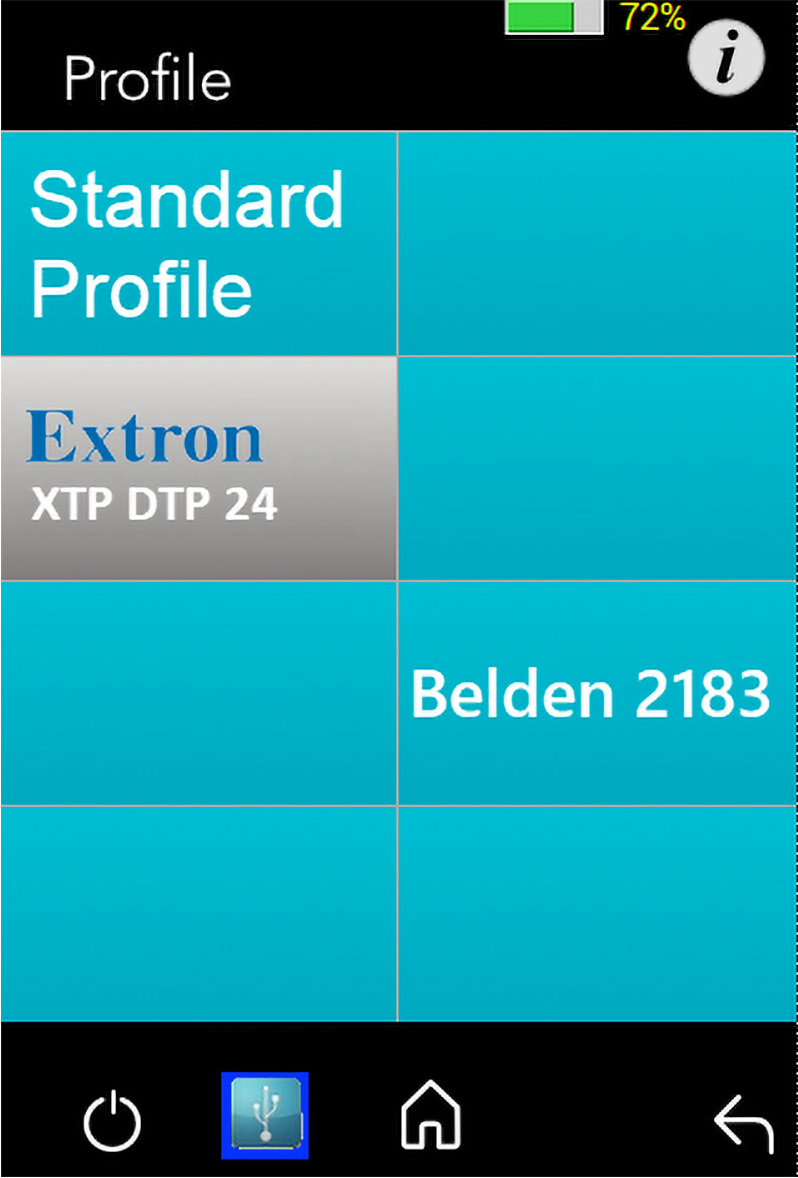 Selectable XTP DTP 24 Cable Profile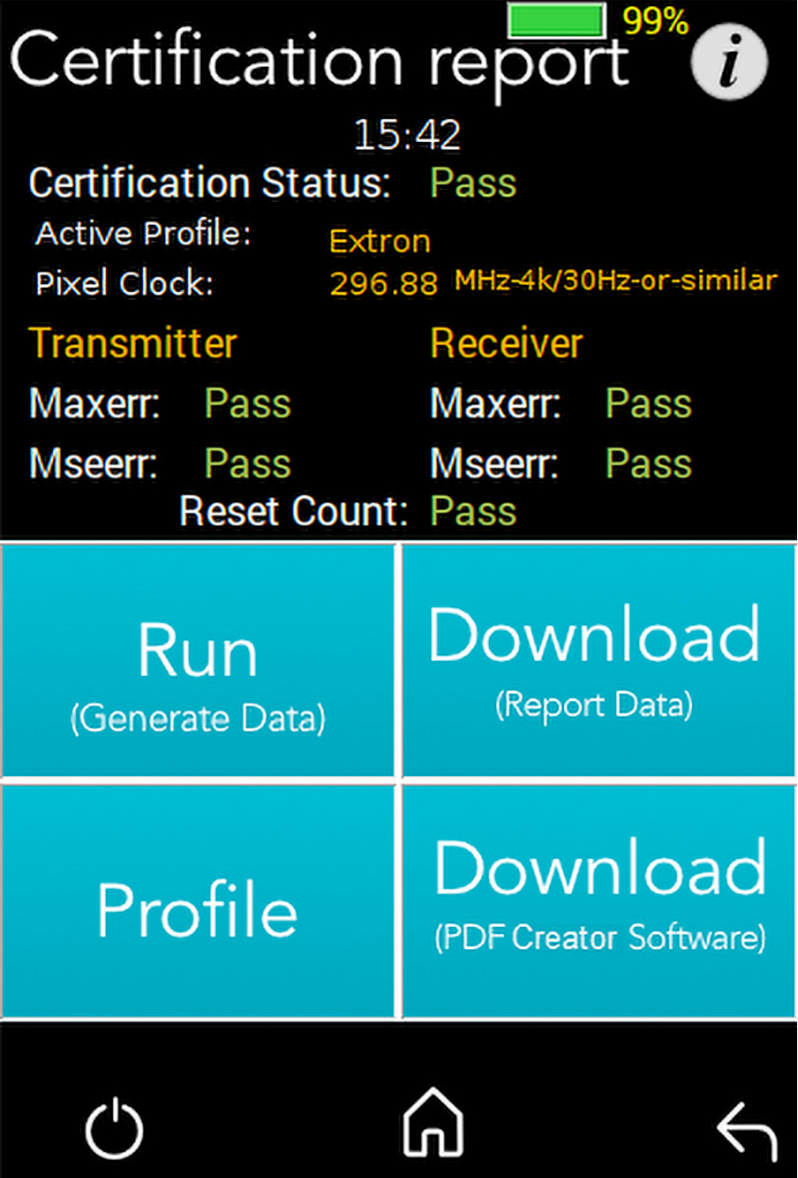 Validate Link Performance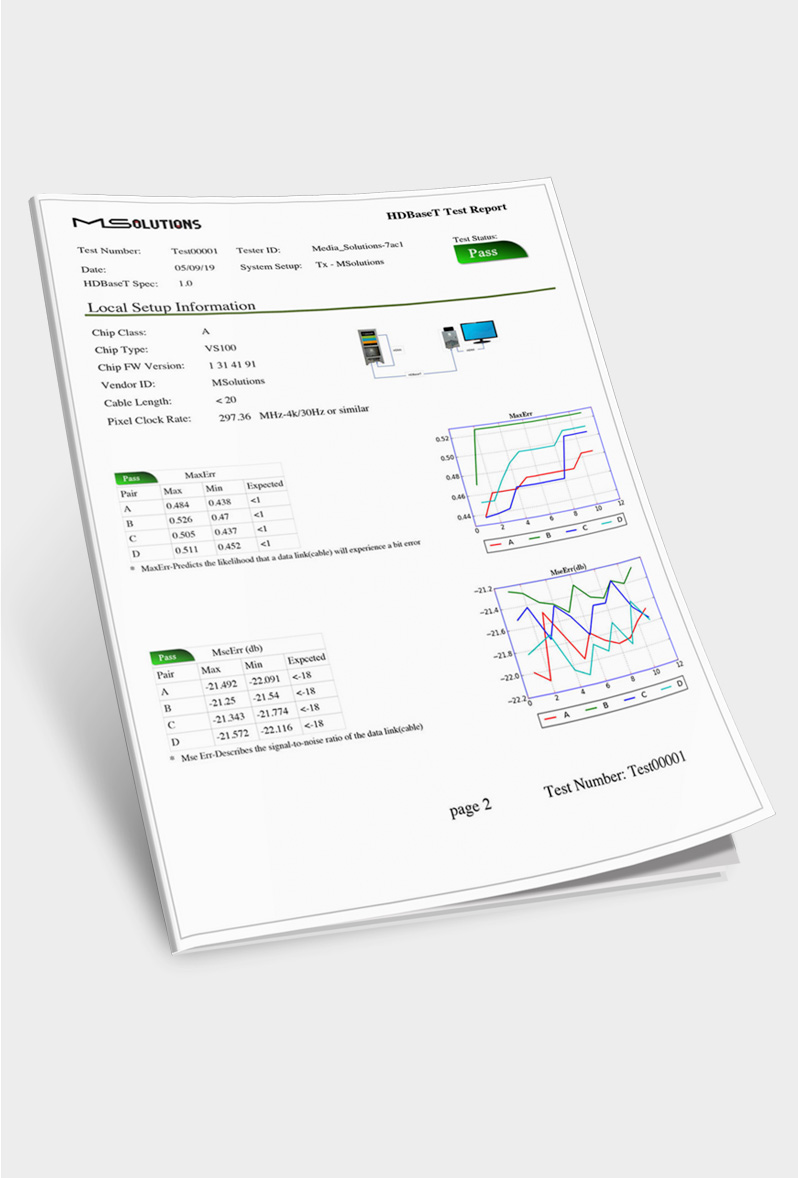 Comprehensive Certification Report