HDMI 2.0: Specification Overview & Frequently Asked Questions
Overview of HDMI 2.0
HDMI 2.0 was developed by the HDMI Forum to provide new functionality for this widely adopted technology. Released in September 2013, the specification includes support of increased bandwidth up to 18 Gbps, resolutions up to 4K @ 60 Hz, simultaneous delivery of two video streams and up to four audio streams, 32 channels of audio, as well as other key enhancements. It is backward compatible to earlier specification versions, simplifying integration within existing AV systems. HDMI 2.0 is designed to enhance the video and audio experience for the audience.
Frequently Asked Questions
General Information
What is HDMI 2.0 and how is it different from earlier versions?
High-Definition Multimedia Interface, or HDMI, is a digital video standard that applies TMDS - Transition Minimized Differential Signaling for connecting AV equipment. HDMI 2.0 is an update to earlier versions. It significantly increases bandwidth up to 18 Gbps and adds key enhancements to support emerging requirements such as higher resolutions and delivery of multiple streams.
Does HDMI 2.0 support copy-protected, or HDCP, content?
HDMI 2.0 includes support of High-bandwidth Digital Content Protection - HDCP, an encryption protocol for copy-protected video content. For more information about HDCP, please download the Extron white paper, HDCP - A Technical Overview.
Is HDMI 2.0 backwards compatible with earlier versions?
Yes. As with all releases of HDMI specifications, HDMI 2.0 is backwards compatible with previous versions.
Does HDMI 2.0 replace previous specification versions?
No. HDMI 2.0 is an enhanced version of the specification, and is layered on top of HDMI 1.x releases. Both the source and sink devices must support HDMI 2.0
Specification Enhancements
Does HDMI 2.0 support resolutions up to 4K?
Yes. Please refer to the table below for HDMI 2.0-supported 4K formats.
4K
8-bit
10-bit
12-bit
16-bit
@ 24 Hz

---

@ 25 Hz

---

@ 30 Hz
RGB / 4:4:4 / 4:2:2
RGB / 4:4:4 / 4:2:2
RGB / 4:4:4 / 4:2:2
RGB / 4:4:4 / 4:2:2
@ 50 Hz

---

@ 60 Hz
RGB / 4:4:4 / 4:2:0 / 4:2:2
4:2:0
4:2:0
4:2:0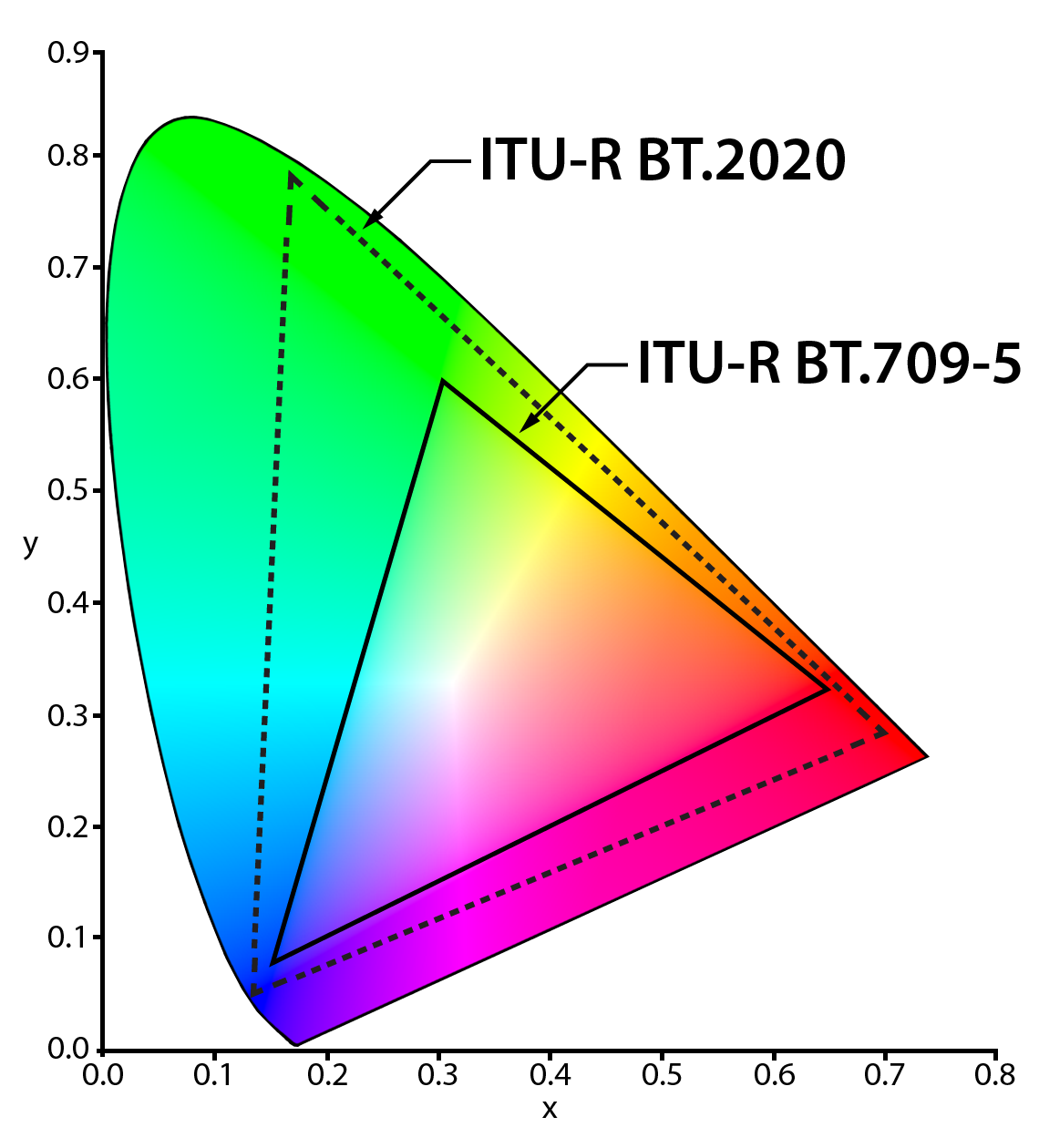 What color space is supported by HDMI 2.0?
HDMI 2.0 includes support of BT.2020 colorimetry with 10-bit color depth or higher. An earlier specification version removed previous limitations to the color space, enabling the display of any color visible to the human eye. Resolution of 2160p with 10-bit or 12-bit color depth at less than 30 Hz has a sampling of RGB, 4:4:4, or 4:2:2. Content of the same resolution and color depth at 50 Hz or 60 Hz supports 4:2:2 or 4:2:0. For existing HDTV rates up to 1080p and 2K, the supported colorimetry is BT 709.
Does HDMI 2.0 include enhanced audio support?
The specification includes dynamic lip-sync capability, support of 32 audio channels, and a sample frequency of up to 1,536 kHz. It also allows simultaneous delivery of up to four multi-stream audio outputs.
Is a single point of control possible with HDMI 2.0?
HDMI 2.0 provides additional Consumer Electronics Control - CEC extensions to enable control of AV devices through a single control point.
Products & Infrastructure
Can HDMI 1.x devices be upgraded to support HDMI 2.0 features?
HDMI 2.0 provides an enhanced feature set, requiring at least a firmware or hardware upgrade.
Does adoption of HDMI 2.0 require new cables or different connectors?
The specification does not define new cables or connectors.
Do standard cables for HDMI support the higher bandwidths of HDMI 2.0 Specification?
Existing High Speed HDMI cables are capable of supporting the increased bandwidth of HDMI 2.0.
For more information about HDMI 2.0, please visit www.hdmi.org.
Notice
As of January 2012, the HDMI Forum prohibited the use of HDMI specification version numbers as part of a model name or to imply general capabilities. HDMI version numbers may be used in product descriptions only when associated with specific features or functions.
The DTP3 T 202 supports video resolutions up to 4K/60 4:4:4 as well as HDMI 2.0b specification features including data rates up to 18 Gbps, HDR, Deep Color up to 12‑bit, 3D, HD lossless audio formats, and CEC pass-through.