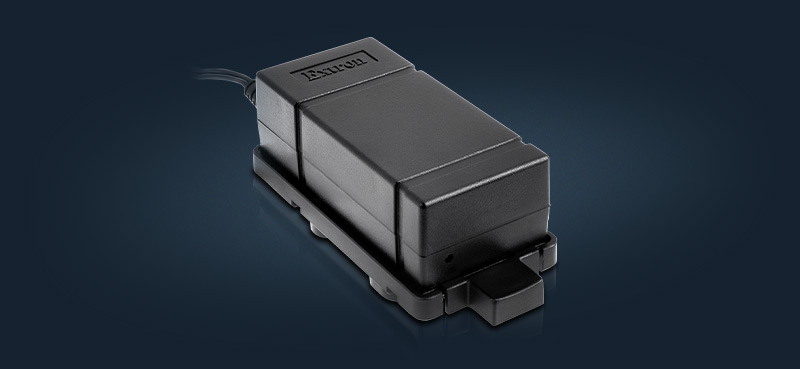 PS Series
Desktop Power Supplies
PS Series
Desktop Power Supplies
Energy efficient power supplies reduce operating costs
Extron engineered and manufactured for increased durability and reliability with a high MTBF
Extron Engineered
Internal Power Supplies
Reliable performance, tested to exceed 850,000 MTBF hours
Efficient, low energy usage reduces operating costs
Decreased thermal dissipation extends operational life
PS 1205 C
Desktop Power Supply
Extron Designed and Manufactured for Quality and Performance
Previous
Next
Extron Power Supplies - Designed and Engineered for Efficiency and Reliability
While most manufacturers purchase off-the-shelf switch mode power supplies that can be subject to variations in quality and reliability, we now design and manufacture our own, ensuring Extron quality throughout the product. In 2004, we brought in power system engineering expertise to address various power supply issues and began to design the best power supplies for ourselves. As a result, we now control the entire design and engineering process for all Extron power supplies, concentrating on ways to avoid reduced lifespan and overheating issues that all AV system manufacturers face.
PS Series Desktop Power Supplies
The energy-efficient Extron PS Series of Desktop Power Supplies consume just 0.3 watts or less in idle when no load is present on the output. In comparison, a typical desktop power supply may draw 2 watts of input power in idle. In order to keep operational costs minimized, every Extron PS Series Desktop Power Supply has an efficiency rating of over 75%.

Select PS Series power supplies qualify for Extron's Trade‑up Program that enables resellers to trade in unused Extron 12‑volt, 0.5, 1, and 1.5 amp power supplies for a new Extron PS 125 or PS 128 multiple output 12‑volt DC power supply. To learn more about this opportunity, please visit the Everlast Power Supply Trade‑up Program page.
Internal Power Supplies
Extron also designs and engineers internal power supplies for our products. Conventional internal power supplies are at best 70% efficient, meaning that 30% or more of the input power is wasted as heat. Our larger internal power supplies achieve an even greater efficiency rating of up to 90%. This significant reduction in waste heat generation adds to the power supply's lifespan.
Power supply failures in mission critical products can cause significant disruption to signal distribution and facility operations. Extron internal switch mode power supplies, like our desktop power supplies, enable reliable and efficient operation of the Extron products they power. These power supplies consume less energy and generate less waste heat than conventional power supplies. The result is a reduction in operational costs due to power consumption for the AV System and the HVAC costs required to keep the AV system environment within the required temperature range.
To learn more about power supply technology designed by Extron, visit www.extron.com/powersupplies.
Accelerated Operational Life Testing
To ensure that our Everlast power supplies meet Extron standards of performance and quality, we subjected each model of our PS Desktop Series to actual, not calculated, accelerated operational life testing, using a heat chamber at an ambient temperature of 85˚ C. The power supplies were operated under load for over 2 years. Under these grueling conditions, each hour in the heat chamber is like 64 hours in the real world.
Based on this actual accelerated operational life testing, we achieved Mean Time Between Failures – MTBF benchmarks of 280,000 hours up to an incredible 850,000 hours, or the equivalent of over 114 years, depending on the model. We know of no other company that has gone to such lengths to guarantee power supply reliability. Simply put, our Everlast Power Supplies deliver unprecedented, demonstrated reliability and longevity in the most demanding professional AV environments.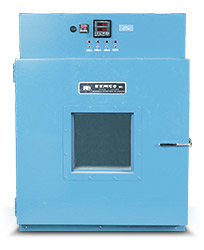 Demonstrated vs. Component Calculated MTBF
A demonstrated MTBF as described above simulates an accelerated operational life span. Other power supply manufactures simply calculate MTBF based on the stated specifications of the individual components, which can be inaccurate. With a demonstrated MTBF of up to 850,000 hours, using the Extron PS Series guarantees power supply reliability. They are available in the most popular voltages used by Extron products: 12 VDC. See the table below for MTBF by model.
| Model | Power Output | Rack Width Size | ZipClip Size | DC Connector Type | MTBF | Part # |
| --- | --- | --- | --- | --- | --- | --- |
| PS 1205 C | 12 V, 0.5 A | Eighth-Rack | 50 | Captive Screw Connector | 850,000 | 70-1175-01 |
| PS 1215 C | 12 V, 1.5 A | Eighth-Rack | 100 | Captive Screw Connector | 400,000 | 70-1174-01 |
| PS 1220 | 12 V, 2 A | Eighth-Rack | 100 | Captive Screw Connector | 385,000 | 70-1259-01 |
| PS 1242 | 12 V, 4.2 A | Quarter-Rack | 200 | 3 Captive Screw Ports | 280,000 | 70-1246-01 |

ZipClip Mounting System
With the included ZipClip® mounting system, the desktop power supplies can be quickly and securely mounted to rack rails, tables, and lecterns. The unique enclosure design allows direct mounting to projector poles, table legs, and other oddly shaped structures.
One-Eighth Rack Width Versions
The compact one-eighth rack-width PS 1205 C, PS 1220, and PS 1215 C models include an attached 3‑foot DC cord. The DC cord on each model is terminated with a captive screw connector.
One-Quarter Rack Width Version
The one-quarter rack width by 1U high PS 1242 power supply has three 2‑pole captive screw ports and offers a total of 4.2 amps across all outputs with no per-port current limitations. It features one detached 6‑foot DC cable with pre-sliced ends, three orange 2‑pole, 3.5 mm captive screw connectors, and a DC plug for convenient DC output creation.