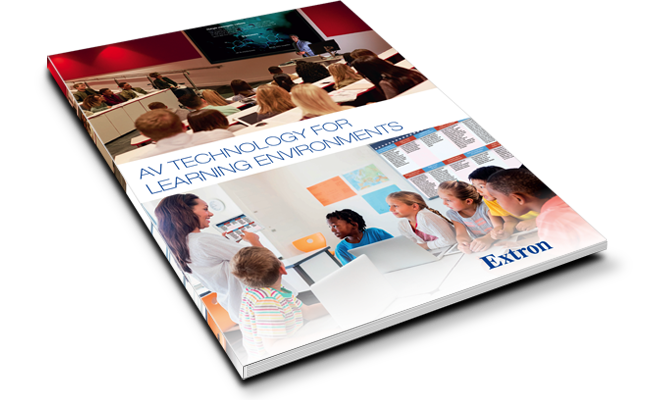 Comprehensive Resource for AV in Education Applications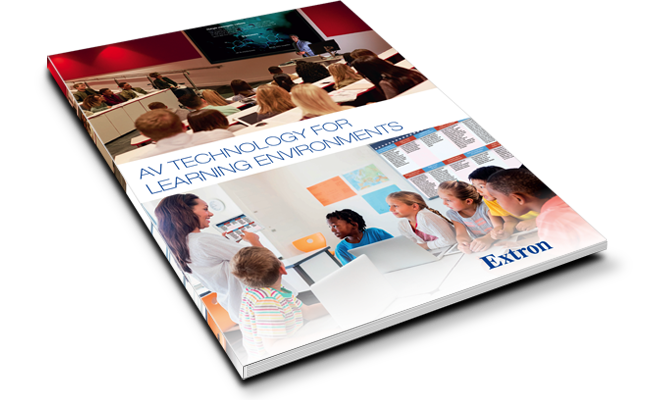 Comprehensive Resource for AV in Education Applications
Practical reference for the integration of AV technology in a variety of learning environments

Includes technical and key considerations for AV signals, connections, infrastructure, control, and support

Extensive listing of Extron products that meet the unique requirements of the education market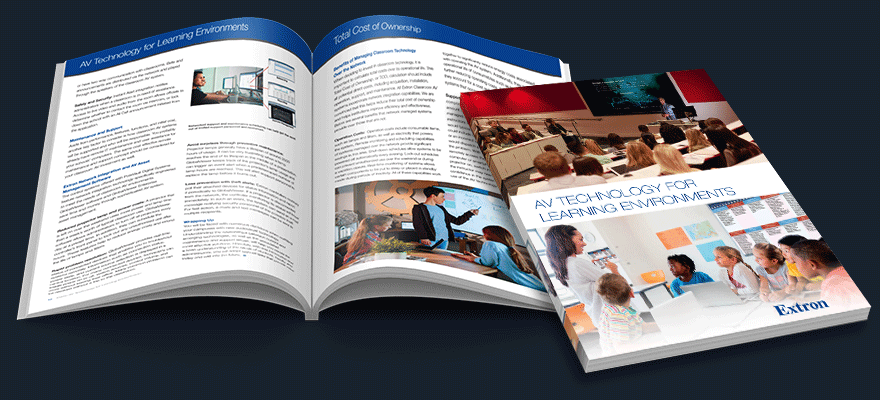 Reference Designs and Resources
Sample designs for classrooms, huddle spaces, lecture halls, multipurpose spaces, and more

Details on exclusive support resources including builders, contract pricing, and design assistance
Previous
Next
AV Technology for Learning Environments
Fourth Edition
The AV Technology for Learning Environments design guide is a practical resource filled with detailed information on AV technology and its integration within classrooms, huddle spaces, lecture halls, meeting areas, multipurpose rooms, esports facilities, and more.
Covering a wide variety of subjects, this guide provides information that any decision maker or designer will need to consider when planning for technology enhanced learning environments. Topics include sources, video signals and connectivity, infrastructure, display considerations, mounting, sound systems, control, and support.
Sample designs illustrate solutions for various applications, the Extron products that support them, and how the capabilities of these products make the systems versatile, easy to use, maintain, and support. Information on exclusive support resources, such as system builders, grants, state contract pricing, and design assistance is also included.