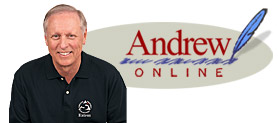 COVID-19 Coronavirus Update:
Extron Operations and Support
By Andrew Edwards
To all Extron Customers Worldwide
We are quickly responding to the impact of the COVID-19 Coronavirus and I felt it was important to update you on the status of Extron operations. I'm pleased to report that Extron remains fully operational in all respects, including product delivery, manufacturing, technical support, and engineering. At this time, we anticipate no reduction in our capacity to deliver product or in our ability to provide the world-class technical support that you have come to expect from Extron.
Our top priority is the health and safety of our employees and our customers. As such, we have put in place new policies and practices that align with the recommendations of the various government and health authorities who are addressing the impact of the COVID-19 Coronavirus. These include:
The creation of a COVID-19 Coronavirus taskforce to monitor daily events and to respond to directives as issued from federal, state or local authorities
Shifting to a comprehensive work-from-home policy for all possible Extron Employees
Suspending all travel and all in-person training
Suspending all visits to Extron facilities worldwide
Following "social distancing" guidelines and recommendations as per the WHO and the CDC
As we go forward, I'd like to point out some specific services that remain available to you, our valued customers:
All S3 Technical Support Hotlines are fully staffed and operational
Extron product repair facilities remain fully operational
Our ability to Advance Replace product continues without restriction
Product delivery is available worldwide without restriction
Extron Institute training courses may now be attended via video conference and these courses qualify for AVIXA continuing education credits
Our website, with a wide variety of online training and product support content, remains available at www.extron.com
Finally, I have instructed Extron staff that all support activities and orders for products identified for use in critical infrastructure projects, especially those addressing COVID-19 Coronavirus services will receive top priority.
We are closely monitoring the COVID-19 Coronavirus situation on a daily basis and will continue to provide updates on Extron operations should any further changes become necessary. My hope is that you and your families remain safe and healthy through all of this. Thank you for your support and remember Extron is here to support you!
Sincerely,

Andrew C. Edwards
Extron President