Accessibility at Extron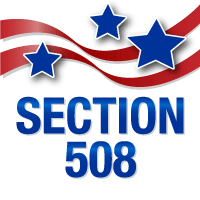 Access to Extron Product
Accessibility Information
Use this form to request Section 508 Voluntary Product Accessibility Templates (VPATs) for Extron Products
Extron Commitment to Accessibility
Extron Electronics is committed to providing high-quality products and services that are both useful and accessible to all potential users, including individuals with disabilities. As such, we proudly support the goals of the U.S. government in implementing the new Federal regulations directed at broadening the availability of electronically delivered information.
Section 508 refers to a portion of the Rehabilitation Act (29 U.S.C. 794d) that requires Federal agencies to meet specific accessibility standards when buying, developing, maintaining, or using information and multimedia technology. This law was enacted to eliminate barriers in access for people with disabilities and to encourage development of technologies that will help achieve these goals.
We are committed to making our products and Web site as accessible as possible to persons with disabilities.
Product Accessibility
Extron is addressing accessibility requirements through comprehensive product evaluation and design changes. We are currently in the process of evaluating our products for compliance with Section 508 standards. To request copies of detailed reports on Extron products that have been evaluated for Section 508 compliance, click on the "Request VPAT" button above.
Web Site Accessibility
The accessibility standards associated with Section 508 are designed to ensure that electronically delivered information is available to as many people as possible. The practical application of this goal most frequently applies to information that is presented to the general public and to Federal employees through the Internet.
While we have made advancements in complying with accessibility guidelines, we realize that achieving the broadest accessibility is a continuous process. If you experience difficulties accessing information on our Web site, please contact us.