Enterprise Technologies – Online Instructor-Led
Organizations seek Pro AV solutions that connect, collaborate, and problem solve across their enterprise. When scoping and designing enterprise-level AV systems, you need a solid understanding of the core technologies that comprise them. In our immersive Enterprise Technologies course, you'll learn how to create an optimal user experience when implementing AV systems in diverse environments. Extron Enterprise Technologies provides instructor-led training and demonstrations of real-world scenarios to reinforce learning and prepare you for success.
Audience
This training course is ideal for new AV professionals and those wishing to build upon their existing knowledge.
Recommended Prerequisites
General AV industry experience
Extron AV Associate certification
Continuing Education Units
Enrollment in the Enterprise Technologies course gives you an opportunity to earn AVIXA Renewal Units and BICSI Continuing Education Credits.
---
Course Topics
Professional, user-friendly systems with touchless control

Focus Room
Explore the need for well-designed and properly-equipped collaboration spaces. Learn about:
Using minimalistic technology approaches to accommodate scheduled and impromptu meetings
Digital video considerations: data rate, color bit depth, chroma sampling, and more
Signal distribution, including digital video, enhanced audio, and automated control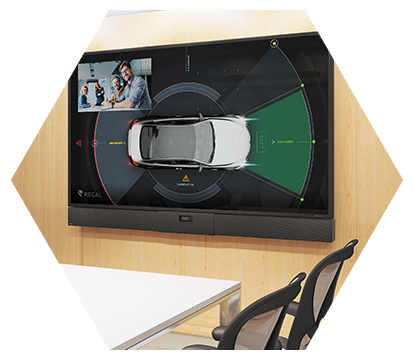 Enhanced meetings and video collaboration with USB

Meeting Space
Defines the Extron collaboration technologies that support modern high-performance meeting rooms that are easy to use and manage. Gain an understanding of:
Why the use of a signal processor will enhance the functionality of your meeting space
Integrating USB video technology for AV sources and unified communication
Sound reinforcement with Extron digital signal processing – DSP, XPA amplifiers, and loudspeakers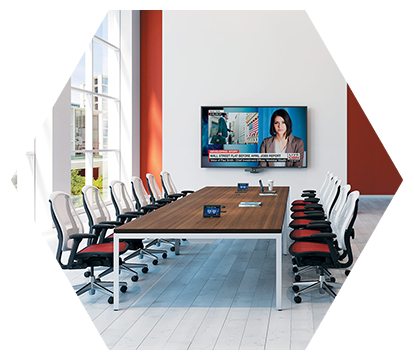 Optimizing long distance signal distribution

Divisible Training Space and Overflow Classroom
Clarifies the strategy for creating a consistent user experience, which is crucial to the success of a divisible room environment. Discover how:
Signal extension through twisted pair cable management can positively impact signal quality
Standardizing on XTP and/or DTP systems will enhance functionality
To optimize thermal management to reduce costs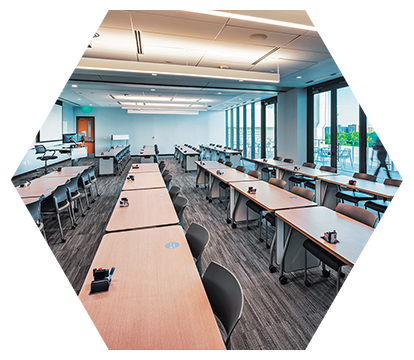 Distributing audio and video over the network

Event Center
Details the requirements and settings needed to deploy a flexible no-compromise Pro AV over IP solution that features integration-friendly IP-based video and audio system switching. Learn about:
IP-based video and audio switching over a 1G and 10G Ethernet network
AES67 and Dante technology to distribute uncompressed digital audio signal over local and wide area networking
Extending full system control with Extron virtual control systems and secure platform devices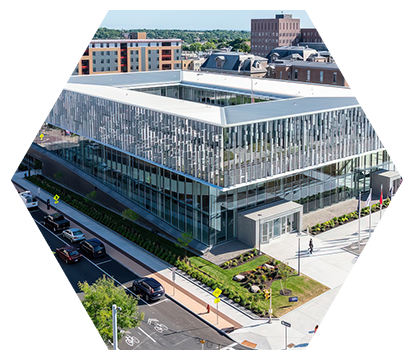 High-quality imagery for public displays and mission-critical videowalls

Lobby and Facility Operations
Outlines the functionality and benefit considerations for displaying one or more sources across a tiled array of displays. Discover how:
Displayed information can be dynamically customized through Extron technologies
To select the proper display type, size, and configuration, as well as processors to meet system requirements
Videowall processors have several distinct attributes and advantages that cannot be duplicated by alternative means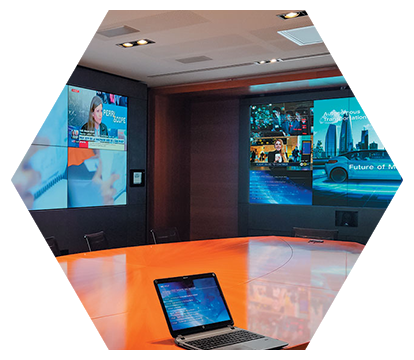 Alternative design solutions

Extron Case Studies
Leverage physical space and technology infrastructure to meet evolving requirements. In this session, we discuss solving the challenges of working within several types of AV environments:
Transform a workout room to an esports center
Validate a proof of concept for a health sciences building
Integrate a facility-wide solution for accessibility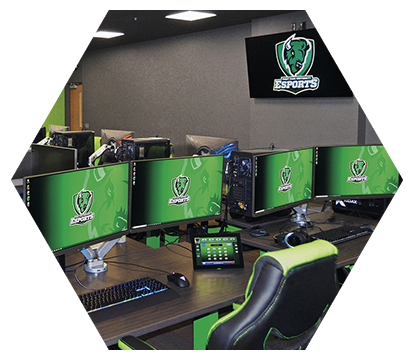 Developing support strategies for AV systems

Secure and Intelligent Enterprise
Insights on Extron's expertise and strategic approach to supporting and safeguarding AV systems and enterprise management. Gain an understanding of:
The various support methods between the manufacturer, integrator, client, and end user
Extron's powerful and flexible way to manage, monitor, and control AV devices over the network
Service, Support, and Solutions that represent Extron enterprise-wide technology and system strategies